Design, Create & Control:
VIRTUAL PRODUCTION SOLUTIONS FROM PIXOTOPE
Let nothing get in your way. With innovative, award-winning virtual production software from Pixotope, there's no limit to your creativity.
Get started right away and push the boundaries of possibility. Discover our virtual production software products today.
PIXOTOPE
A REVOLUTION IN VIRTUAL PRODUCTION
A virtual production solution for rapidly creating live motion and production graphics, Virtual Studios, Augmented Reality (AR), Extended Reality (XR), and Mixed reality (MR).
Specifically designed to connect with partner technologies, existing systems, and external data sources.

Photo-realistic rendering and compositing in real-time using Unreal Engine.

Design, create, and control: virtual sets, virtual environments, augmented content, particle systems, production graphics, simulated camera, and lens properties.

Built for live on-air use with rapid design and deployment of virtual, augmented, or mixed-reality content from a single user interface.
Pixotope 23.3.0
Virtual production revolutionized
Introducing Pixotope 23.3.0: a release set to redefine your virtual production experience. With Pixotope 23.3, you can:
Get more consistent keyer results with improved edges and increased fine detail retention
Pixotope now runs on Unreal Engine version 5.3.1. Make the most of the latest features Epic has to offer - Nanite, Lumen, OCIO, DMX, and much more.
Open the Director on any device in the Pixotope network
Streamline your XR setup with our Manual Twin and more
Learn more about the new release and how it can help you create stunning content.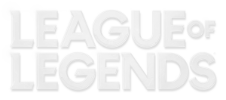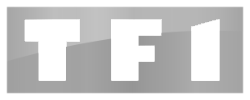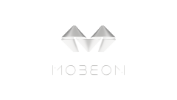 proud to present
our solutions
THE GO-TO SOLUTION
FOR LIVE VIRTUAL PRODUCTIONS
Embraced by the biggest names in the industry, Pixotope is consistently relied on to deliver some of the most demanding live productions in the world.
Trusted by the giants of the broadcast, event, sports, and esports production worlds, Pixotope is the go-to solution for live Augmented Reality and Virtual Production. Why? Because creators and broadcasters know they can depend on Pixotope software to come up with the goods in high-stakes, live situations.
| | |
| --- | --- |
| BROADCASTING | LIVE EVENTS |
| SPORTS | ESPORTS |
what have we been doing?
Check out some of our previous work
inspiring the next generation
the pixotope education program
At Pixotope, we always have one eye on the future, and the future of Virtual Production solutions lies in the talent of the next generation: the young people at universities and other educational establishments.
That's why we have developed the Pixotope Education Program: a partnership with educational institutions that offers access to cutting-edge production technologies, guiding students in the creation of virtual studios, augmented reality, and extended reality experiences.

FAQs
What is virtual production?
Virtual production is a combination of live-action footage with computer-generated graphics, or virtual reality, in real-time. Typical use cases would be augmented reality, where the graphics are overlaid on top of the filmed images, virtual studio productions where a green backing color is replaced with a computer-generated studio or location, or extended reality where real-time computer-generated content is displayed on giant LED walls instead of traditional green/blue screens.
What is virtual production used for?
Virtual production has been used in productions around the world to create content that captivates and inspires and can be applied to any live events, sports, esports, advertising, broadcasting or film-making industry. The possibilities are endless!
What is the difference between virtual production and traditional production?
Although they happen in a virtual world, many of the workflows and best practices are the same - for example where a lighting designer in traditional production would work with physical lights, in a virtual production they need to also work with virtual lights to match the physical and virtual worlds. The key difference between traditional and virtual production is that virtual production removes limitations on creativity - with virtual elements the only limitation is our imagination.
How much does virtual production cost?
Like any production, the cost of virtual production depends on the scale and nature of the content being produced. Virtual production can also provide significant savings by removing the need for costly set builds or travel to location and reducing overall production time.

To discuss your requirements, contact us today or book a demo.