VideoReport Canarias is the leading audiovisual production company in the Canary Islands, providing services for a number of well-known broadcasters in Spain. For over a decade, they have produced weekday and primetime news for RadioTelevisión Canaria (TV Canaria) and developed a wide catalog of entertainment and current affairs programs.

To expand its regional broadcasting services into virtual production, VideoReport Canarias turned to Pixotope for rapid, on-budget, and flexible AR solutions. By harnessing Pixotope technology—the first time a Spanish regional news provider has adopted real-time AR—they are able to create a stunning virtual set and augmented reality productions in real time.
The Background
TV Canaria's daily primetime weather show, 'Una Hora Menos', draws some of the highest audience numbers of any show on the channel. It brings inhabitants of the archipelago closer to their local events and current affairs, sharing creative and original stories of its people, culture, and environment. And unlike any other regional news channel in Spain, it is presented using virtual set and augmented reality technology.
It is only recently that 'Una Hora Menos' has landed at the cutting edge of broadcast technology. Thanks to an initiative between Tangram, a Pixotope distributor in Spain, and Bienvenido Gil (BGL), VideoReport Canarias' supplier and system integrator, an entirely new show format was born.
The Challenge
VideoReport Canarias partnered with Pixotope to find a more resource-friendly and visually stimulating way of producing live TV.
With 'Una Hora Menos', VideoReport Canarias and TV Canaria aim to present a live, informative look at the archipelago through issues relating to the environment and sustainability, science, heritage, and the social stories and issues on the ground. The variety of news and issues means that the show's production technologies needed to be flexible enough to present a range of virtual backgrounds and informative graphics.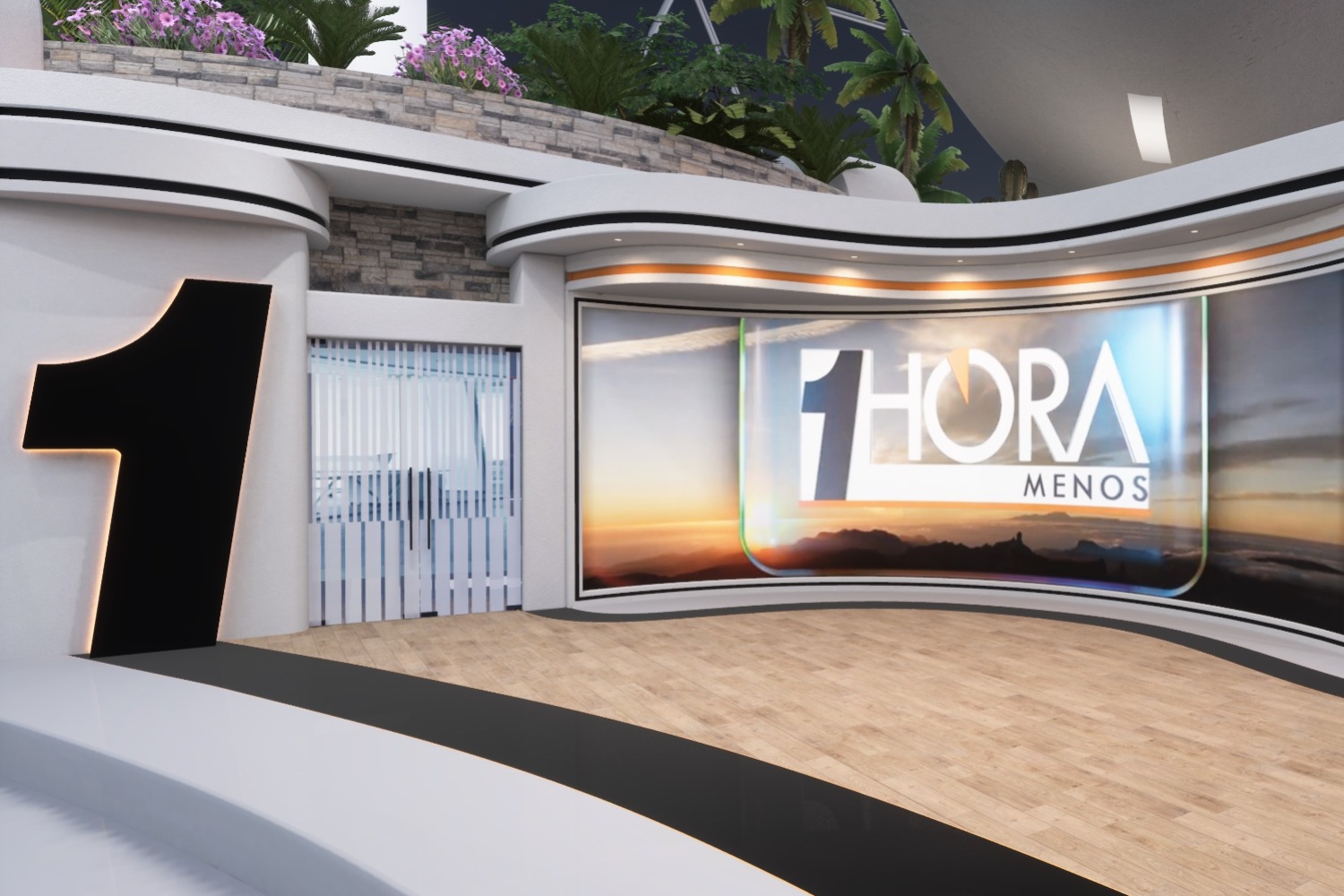 As the show is presented every weekday at prime-time viewing slots—with new stories shared within each program—the visual assets for 'Una Hora Menos' must be developed in a very short space of time. To do so, the virtual set solution must not only be pixel-perfect but also be responsive enough to make rapid changes and additions.
Finally, having a small team working on fast-paced productions in a regional channel means balancing budget with technical innovation. VideoReport Canarias turned to Pixotope and our virtual set solution to ensure that the show's virtual production remains flexible, fast-paced, and on budget.
The Solution
By moving to a virtual set solution, 'Una Hora Menos' went from a small production set with a limited budget, few stage resources, and a single-camera operation, to a versatile and multi-camera operation studio. Now, VideoReport Canarias can produce a limitless number of stage scenarios to assist in the show's news reporting and creative storytelling.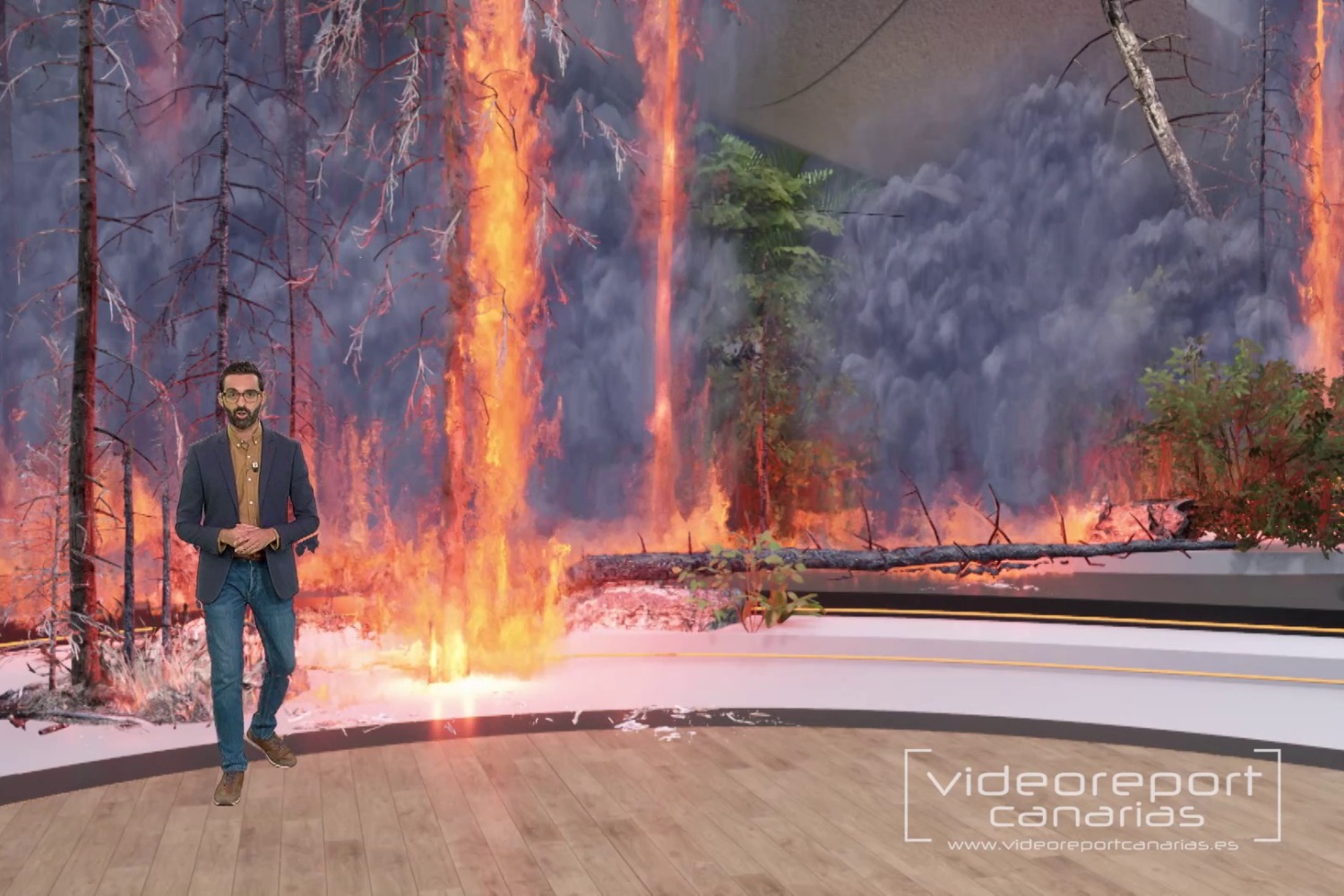 Despite the geographic distance, Pixotope was able to provide remote and on-location support throughout every step of the implementation process as virtual production began to ramp up.
Pixotope allows us to save money and time by providing an incredibly versatile set in just a few square meters, where there's no limit to creativity. This is a great advantage for the viewers. The format of the show has improved significantly. We design imaginary situations where the audience is involved, making the experience more engaging and fun. Our show's ratings are proof that viewers enjoy the content we produce."

Anuska Simón Gómez, General Manager, VideoReport Canarias
Get in touch with our Virtual Studio Specialists at Pixotope
Find out more about Virtual Studio solutions and discover how Pixotope can help to bring stories to life with advanced virtual production techniques today.