Virtual production enables storytelling that would have been physically impossible without it, bringing concepts and data to life with interactive virtual elements. Virtual set enables your production to adapt and change "on the fly" to have greater relevance to content and remain interesting.
Now, all broadcasters can create immersive, hyper-realistic narratives without the need for huge budgets. By leveraging the power of our virtual set, users don't require any specialist equipment or costly production stages.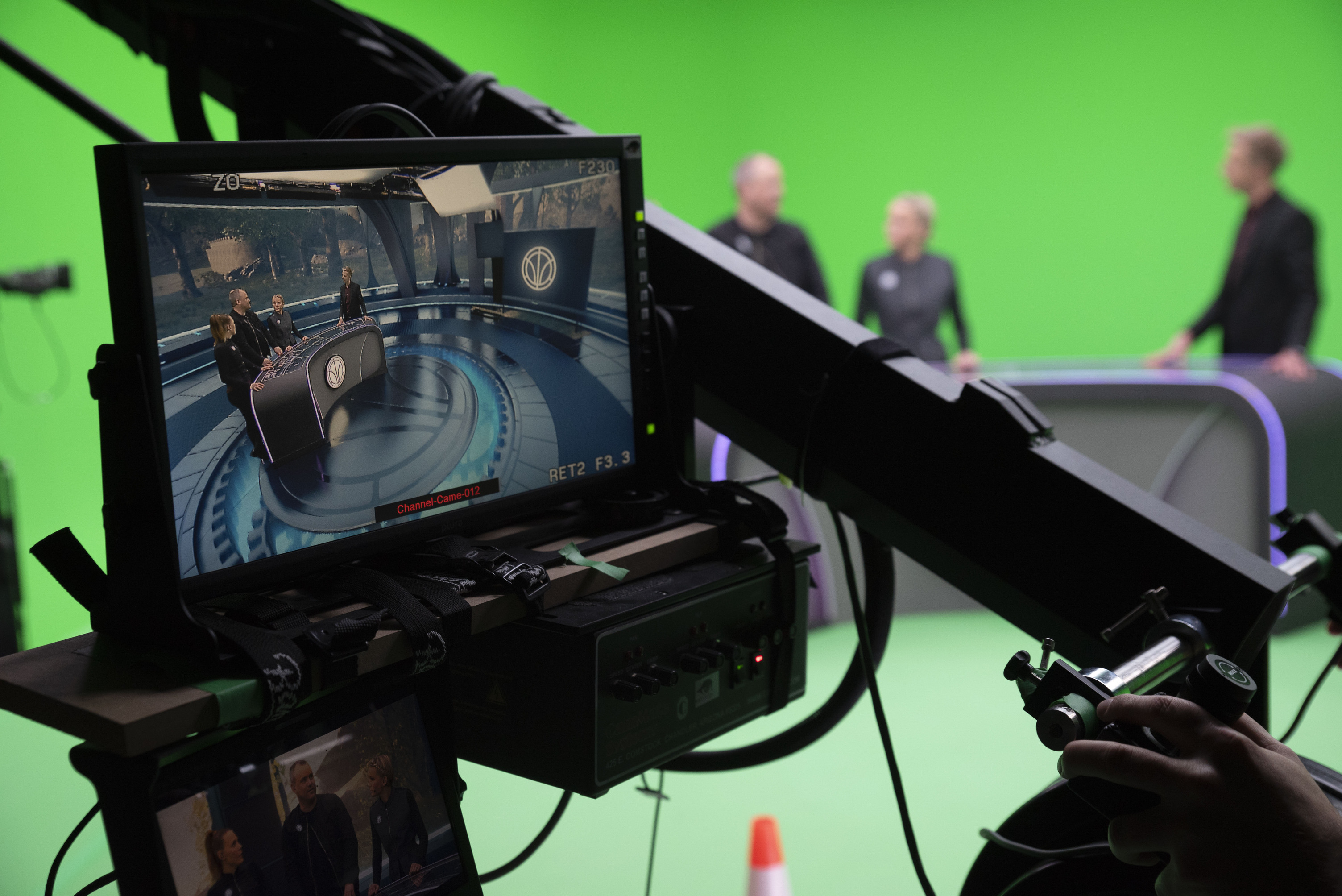 Architected with the future in mind, allowing for fast-paced innovation
Pixotope software enables users to utilize existing commodity PC & GPU while flexible licensing allows licenses to be easily be moved between machines.
Pixotope includes all the Virtual Production tools you need in one package including Rendering, high-quality Keying, Image Mixing, Lens Calibration, Camera Tracking server, Deinterlacer, Data integration, and more.
The speed of change in the media entertainment market demands that Pixotope delivers cutting-edge features and workflow to early adopters and trailblazer productions.
Pixotope: All the Virtual Production tools you need in one package
Technology that supports online/mobile/web-based deployment
Integration options are available for customers who want to develop their own plugins
Virtualization ready
Video subsystems that support all transport and mapping configurations (12G, 6G, 2si, Quad, level A, Level B, etc), Support for 10/12/16bit, RGB/YUV, 4:2:2/4:4:4, video formats needed for HDR and video I/O from SDI, IP, stream, and disk.
Flexible video processing pipeline that is pluggable to integrated features such as chroma-keying, denoising, computer vision, and talent tracking
Cutting edge features from Unreal and Nvidia
Flexible camera tracking integration that can support any future tracking systems
Leverage the power of Pixotope and create the most realistic virtual studio
Book Demo