Extended Reality (xR) brings your event to life
XR offers revolutionary experiences that can drastically change the landscape of events, empowering production teams to seamlessly import Augmented and Mixed reality in a virtual studio environment.
Pixotope combines camera tracking and real-time rendering to create an immersive virtual experience. Using high-resolution LED screens or projection surfaces in the space, allows on-screen talent to be immersed in a virtual environment.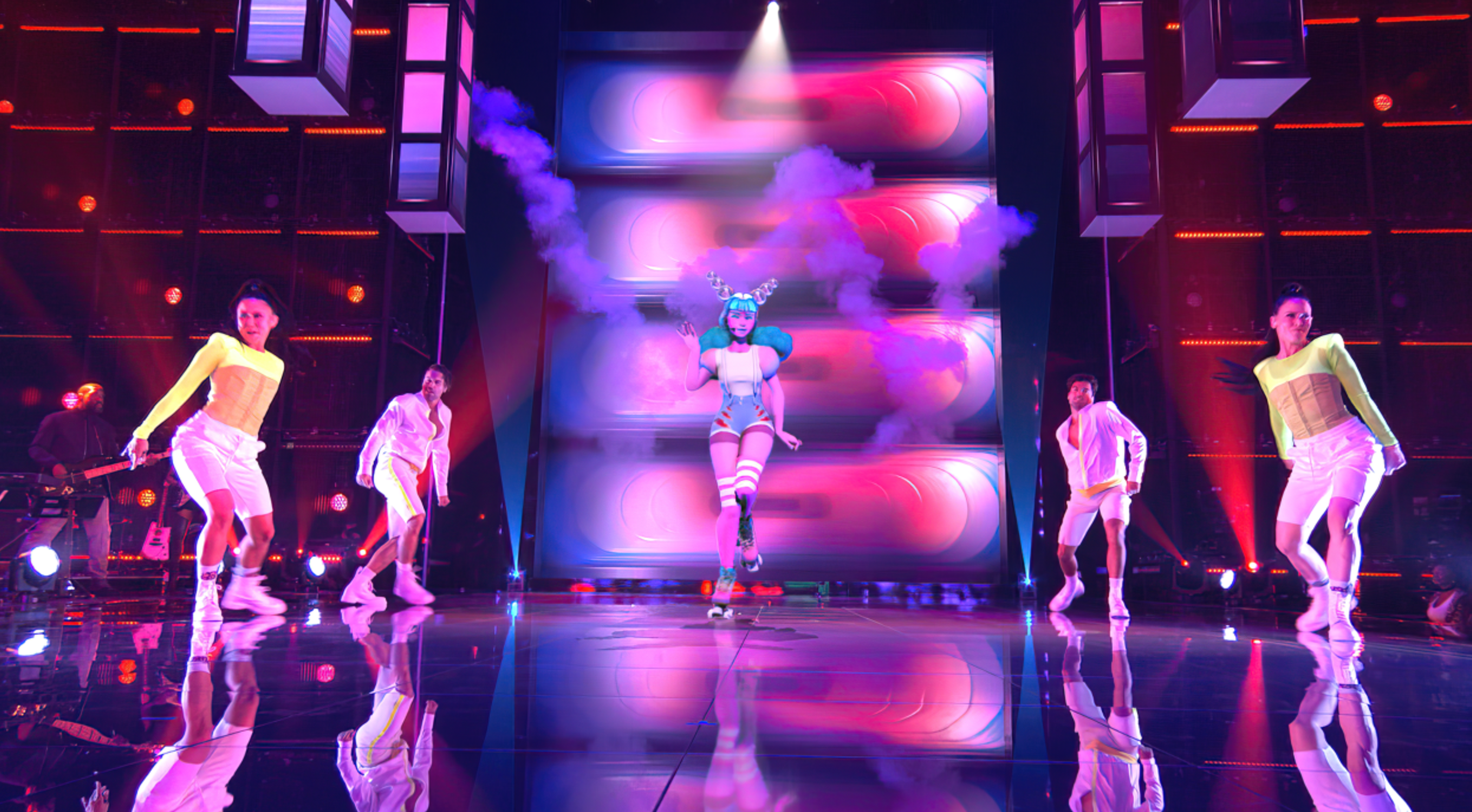 Creating rich virtual environments
With Pixotope, virtual environments are visualized live on set and shot directly in-camera, combining camera tracking with real-time rendering and ray tracing to produce photo-realistic graphics and content.
Pixotope creates a virtual studio by using the full potential of the Unreal Engine to create complex and dramatic 3D graphics and full-scaled virtual environments. It can be applied to all types of programming and provides infinite possibilities in terms of visual aesthetics and camera configuration.
Live events production can be easy as 1-2-3
Flexible video processing pipeline that is pluggable to integrated features such as chroma-keying, denoising, computer vision, and talent tracking
Virtual Studios and Augmented Reality can be seamlessly switched within the same environment
Support for broadcast industry-standard video formats such as UHD/4K
Full performance of the Unreal Engine for the highest visual fidelity possible
Easily implemented ray tracing and visual effects in real-time
On the fly configuration
Integrate workflows quickly and easily
Easy migration from existing projects to Pixotope thanks to native UE integration
Integrates easily with any tracking system and video format regardless of platform
A stable, proven platform used by the world's largest broadcasting events
A single-user interface for creating extremely complex graphics and VFX
Control panels can be easily created to drive complex graphics and logic for operators
Animation and 3D character tools for broadcast