In the ever-evolving realm of technology and innovation, where every click, swipe, and interaction holds significance, our colleague Jakob stands as a guiding force in crafting the seamless user experience that Pixotope is renowned for.
But Jakob is not just a design maestro; his talents extend beyond the pixels and code and we are huge fans of his quirkiness, bright-colored shirts, and sense of humor. Ever wondered what drives his passion for Pixotope design, or how he stays energized throughout the day? (hint: it's not caffeine!)
Well, you're in for a treat as we delve into Jakob's story right here.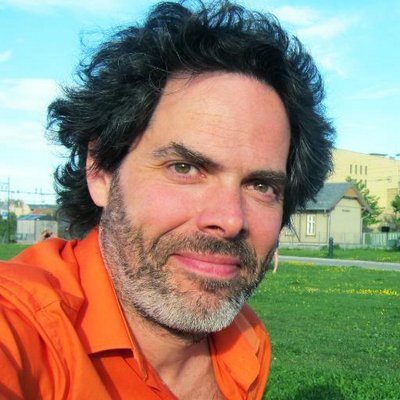 Can you tell us a bit about your background leading up to Pixotope Where did you previously work, and in which area?
In Vienna/Austria where I am originally from, I studied to become an architect. Somehow during my studies I, slid into working with computer animation and film, ending up writing my thesis about the use of architecture and space in film. For a couple of years, I worked as a motion graphics artist in advertising and taught animation and VFX. Around the time I moved to Norway, I switched to working as a UX and UI designer developing a global web login solution. From there I moved on to what would become Pixotope being responsible for the product design of a software toolset. So you could say that:
I used to design things others can consume
Then I designed things others could use
Now I design things that empower others to create new things


And I have to tell you, designing tools is definitely the most rewarding job I have ever had.
How did you learn about Pixotope, and what motivated you to become a part of our team?
I initially embarked on this journey at a company known as The Future Group, where we were pioneering an interactive game show using a very early version of our virtual production platform. Though there may be those who've been with the company longer than I have, I believe I've already become a permanent fixture here. 😄
What does the average workday of the Head of product design look like for you?
My typical workday involves various key activities. I start by checking our company chat and emails to stay updated on ongoing discussions and communication. I then check in with my fellow product designer, review the tasks for upcoming product releases, and engage in design work. Collaboration is crucial, so we regularly talk with engineering and product management to align our efforts and come up with solutions for any issues that come up.
I may find myself in very spontaneous high-level discussions with our CEO Marcus about Pixotope long-term direction. Throughout the day, I closely monitor feature development and problem-solve as needed, always aiming to improve our designs. My day often concludes with more focused design work, ensuring we deliver great user experiences.
Is there any part of your role that you particularly enjoy?
A wise person once said, "Realism is a thing". As a product designer, my role is not confined to sketching the customer experience; it extends from the ideation phase through to delivery, looping in customer feedback to iterate over it again.
A design is only as good as its implementation. And for an implementation to be successful there are many more powers and stakeholders involved. Technical limitations, limited personal and time resources, team dynamics, taste, etc. That dealing with reality, finding the best possible solution for the circumstances you are in, that I particularly enjoy.
What do you enjoy the most about working for Pixotope?
Working together with great colleagues to create great tools for our customers.
Overcome challenges along the way involving stakeholders and decide on the next steps based on reason
Doesn't sound fun, but it is to me 😄

What strategies do you employ to ensure successful collaboration between design and engineering teams?
To me, we also need to add the product management team into the mix. For these three teams not to pull in three different directions, it is essential that we become a "triangle with direction," pointing toward a common goal. Therefore, we need to create an environment where there aren't just individual teams, but engaged colleagues working together towards a shared objective.
Here are a few key principles:
Listen to everyone's input.
Challenge each other to achieve the best results.
Remember that everyone can design; you identify problems and try to solve them holistically.
You are known as an avid reader and a huge advocate for sustainability: what else do you enjoy doing in your spare time?
I usually start my day with a morning run, which not only clears my mind but often sparks new ideas.
I'm also engaged in the world of open-source projects and find fulfillment in volunteering my time to make a positive impact. And I love going to the movies.