We are pleased to announce the release of Pixotope 1.4.4 – jump in and explore a host of new improvements and features, including our tools for XR productions. This will be our final release on Unreal Engine 4.25 as we turn our attention to UE 4.26.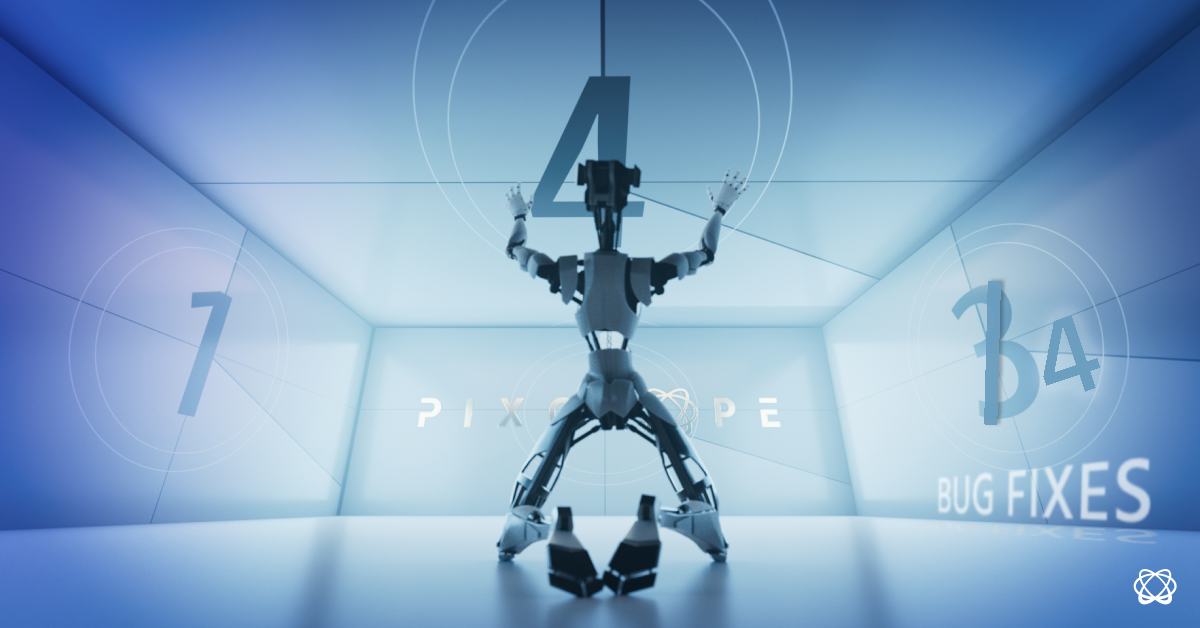 Alongside a range of bug fixes, we have implemented both embedded and AES/EBU digital audio output via the AJA video card for audio created in the engine. We have extended our LTC support to read embedded LTC from VITC and LTC fields in the video feed, in addition to standard analog audio. And, we have extended the tracking support of our frame matching methods to allow auto timecode locking for both Ncam and SMT tracking systems.
But that's not all. In Pixotope 1.4.3, we are showcasing our tools for XR productions (LED walls) with features like:
Multiple XR walls – including curved walls

Per wall color correction
And much more.
We encourage you to use them and gain experience. And, as always, our team is on-call to assist and advise.
In this version of Pixotope, we are providing our experimental XR tools completely free. Subsequent versions of Pixotope will migrate the tools into our upcoming Pixotope XR product with many more features to come.
As valued customers we will be offering a very attractive migration program for those who are interested. Details will come shortly.
These are very exciting times and we hope you enjoy using Pixotope 1.4.3.
For a complete changelog go to login.pixotope.com
We are always happy to explain the new features in a private demo.
Request a demo