In the fast-paced world of media production, having a skilled and passionate colleague like Andy Smith can make all the difference. Over the past three years, Andy has been an invaluable member of our Pixotope team, serving as the Regional Sales Manager for the West Coast in the USA.
Known for his infectious good humor, Andy brings positive energy to the workplace that uplifts everyone around him. Beyond his sales responsibilities, there's one aspect of Andy's life that truly sets him apart: his love for drums.
In this blog post, we delve deeper into Andy Smith's journey, exploring his unique blend of skills, experiences, and passions.
Can you tell us a bit about your background leading to Pixotope? What did you study, where did you work previously, and why did you decide to start working at Pixotope?
My passion for production started at an early age and blossomed after I received my first camera and editing software at the age of 14. This led me to an internship at a local production house and eventually to pursue a degree in media production. After graduating in media production, I began my career in broadcast media as a chief editor. It was during this time that I was given the opportunity to join Pixotope. The people, values, and atmosphere within Pixotope were what motivated me to embark on this new journey, and that drive still remains strong today as the company continues to grow.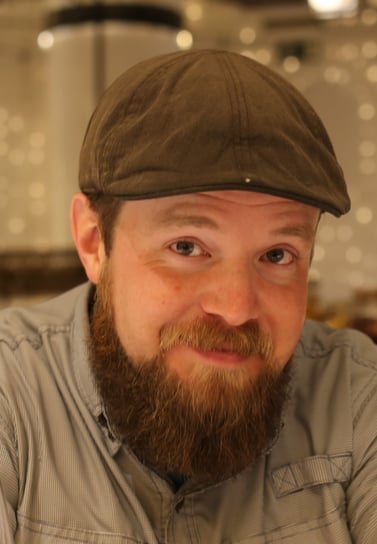 Describe your role at Pixotope as Regional Sales Manager – what does your average day look like? What's your favorite part about your role?
My average day as a Regional Sales Manager can be described in one word. Community. I develop new relationships and continue to grow existing ones. These relationships sometimes cross over from one person to the next. What this does is create a community of people working towards the same outcome.
Change doesn't happen in isolation. Real change happens within the community. The value of success means nothing unless you're able to share it with those around you. To work with others that are as passionate about Virtual Production as I am, specifically, Pixotope, is my favorite part of what I do. To see companies using existing techniques, as well as new developments, succeed in their relative environments brings us all closer together. Celebrating these wins together it increases our passion for virtual production and an overall sense of joy within our industry.


What do you love about working at Pixotope?
Pixotope is a driving force. The passion, vision, innovation, and sense of discipline all stem from leadership. What I love most about working for Pixotope is that you can see these attributes reflected in everyone. The full transparency that is shown, not just internally, but also externally. I feel that this reflects in the success of our users.
One example was our most recent training course for freelancers. This was a three-day, in-person, training. During this, I saw real-life evidence of the power of full transparency as well as the contagious passion that we all shared. This driving force that grew with each day was not something that was taught, but rather something that was caught. By the end of it all, no one wanted to leave. They wanted to stay and learn more. This is what continues to push me to be better and to do better. It's not for my success but for the success of Pixotope and others.
Pixotope is a driving force with a passion for innovation and a strong sense of discipline that stems from its leadership.
What I love most about working at Pixotope is that these attributes are reflected in everyone. The transparency shown, not just internally but also externally, is remarkable and is reflected in the success of Pixotope's users.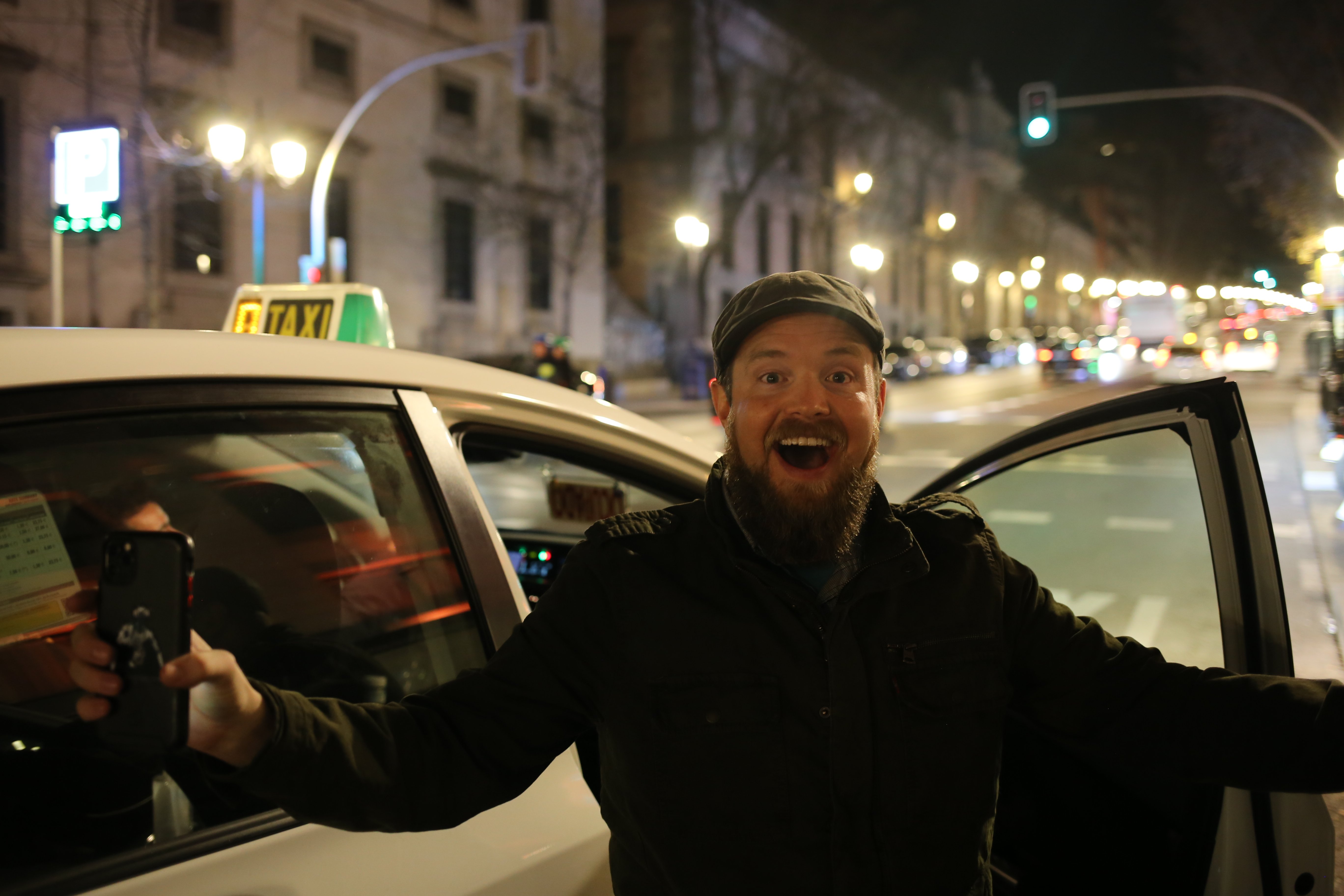 Are there any recent projects that you enjoyed working on?
One recent project that I particularly enjoyed working on was a three-day in-person training course for freelancers. Throughout the training, I witnessed first-hand the contagious passion and driving force that grew stronger each day. It wasn't something that was taught, but rather something that was caught. The passion and energy from the training continued to push me to be better and do better, not just for my success, but for the success of Pixotope and others.
How do you feel Pixotope is pushing the boundaries of virtual production, and what does the future hold for the VP?
Pixotope has a team that continues to push past what currently is possible. Instead of being met with something new and refusing to try, Pixotope continues to innovate and strive to push boundaries. Our driving purpose is to bring virtual production tools to everyone. The future of virtual production is endless. There is no limitation to the imagination. If someone can dream it up it has the chance of becoming the next big thing. As virtual production continues to grow I feel that Pixotope will always be there to offer the best in class. Not due to software alone but to those who are in development and implementation at Pixotope coming up with these next big ideas.
What do you enjoy doing outside of work?
I know it may sound repetitive, but I really enjoy building community, whether it's by hosting events or volunteering. It's something I love doing with my wife and our three boys. When there's nothing else to do, I like to go fishing. Lately, I've been trying to teach my children how to fish. Although we've had a few painful fish hooks, the time spent with them is priceless.
What are the most common challenges you know of, faced by our customers while adopting virtual production technology, and how are we helping them overcome these challenges?
This is two-fold. On one side, you have those who have been using virtual production techniques for years and are now switching to Pixotope. The challenge faced here is learning how to use our platform. On the other hand, there are those who have never done any sort of virtual production. The challenges faced here are knowing what and how to implement their vision. The answer to these challenges is quite simple. Regardless of your current knowledge or experience, Pixotope offers training to help get any user on the right track. The extensive knowledge that is able to be shared not only gets the user what they need but also gives a confidence boost. Our processes that are in place from the beginning, as well as our easy-to-use ticketing portal, bring on this confidence. This provides the user with a knowledge base that is helpful in overcoming any challenge they are faced with.
What role do you see virtual production playing in the future of media and entertainment?
Virtual production is already becoming a "normal" thing, and as this industry grows, it will only accelerate. It is becoming a must-have in the cinema and broadcasting industries. There are already use cases all over the world, ranging from simple to extremely complex. Predicting the future is always difficult and uncertain, but virtual production doesn't seem to be flattening out or shrinking any time soon. The adoption and adaptation of these technologies are increasing globally, creating new opportunities for ideas and further developments. Let us never forget that everything begins with a single thought. With the support of a passionate community around you, the possibilities are endless if you can dream it up.