The Future Group, developer of live photorealistic virtual production system Pixotope®, today announced that it provided the mixed reality platform for WePlay! Esports' Dota 2 Tug of War: Mad Moon tournament, which took place in Kyiv, Ukraine, from 19-23 February. WePlay! Esports, which organizes tournaments as well as provides online coverage, has the vision to blend competitive esports with entertainment in all-embracing coverage – "esportainment" is the word coined by Oleg Krot, CEO at WePlay! Esports.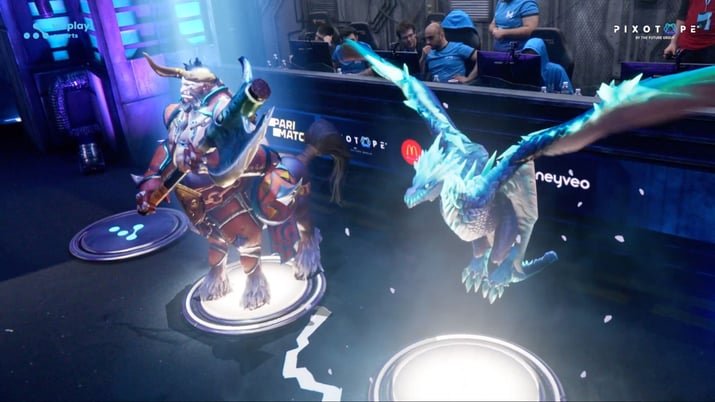 To bring the audience into the esports action, WePlay! Esports decided to use Augmented Reality.
Pixotope takes the remarkable rendering power of the Unreal Engine from Epic Games and builds it into a complete virtual production hub. While offering a user interface simple enough for the pressures of live production, it provides along with the ability to make last-minute changes while in live mode, all the power of an augmented reality system including camera tracking, motion capture, and data-driven graphics.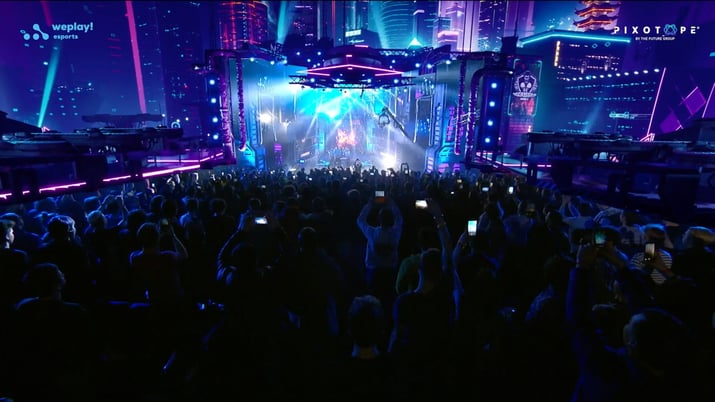 Pixotope was used to create the augmented reality elements for this event, covering a 100-square-meter stage area with pinpoint precision. It worked seamlessly with camera tracking systems from stYpe and camera robotics from Movicom, as well as integrating with conventional graphics from Vizrt. The Mad Moon tournament generated peak concurrent online views of around a quarter of a million fans.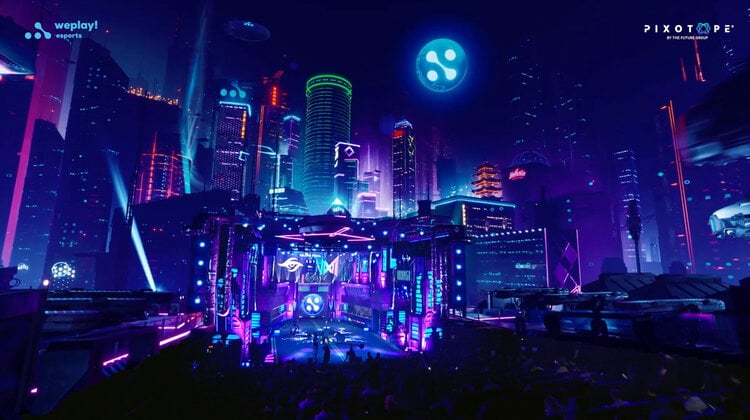 Watch highlights from the WePlay! Esports' Dota 2 Tug of War: Mad Moon tournament, here: