Pixotope is an open software-based solution for rapidly creating virtual studios, augmented reality (AR), driving LED Volumes/extended reality (XR), and on-air graphics.
It utilizes powerful commodity hardware and is specifically designed to connect with partner technologies and external data sources.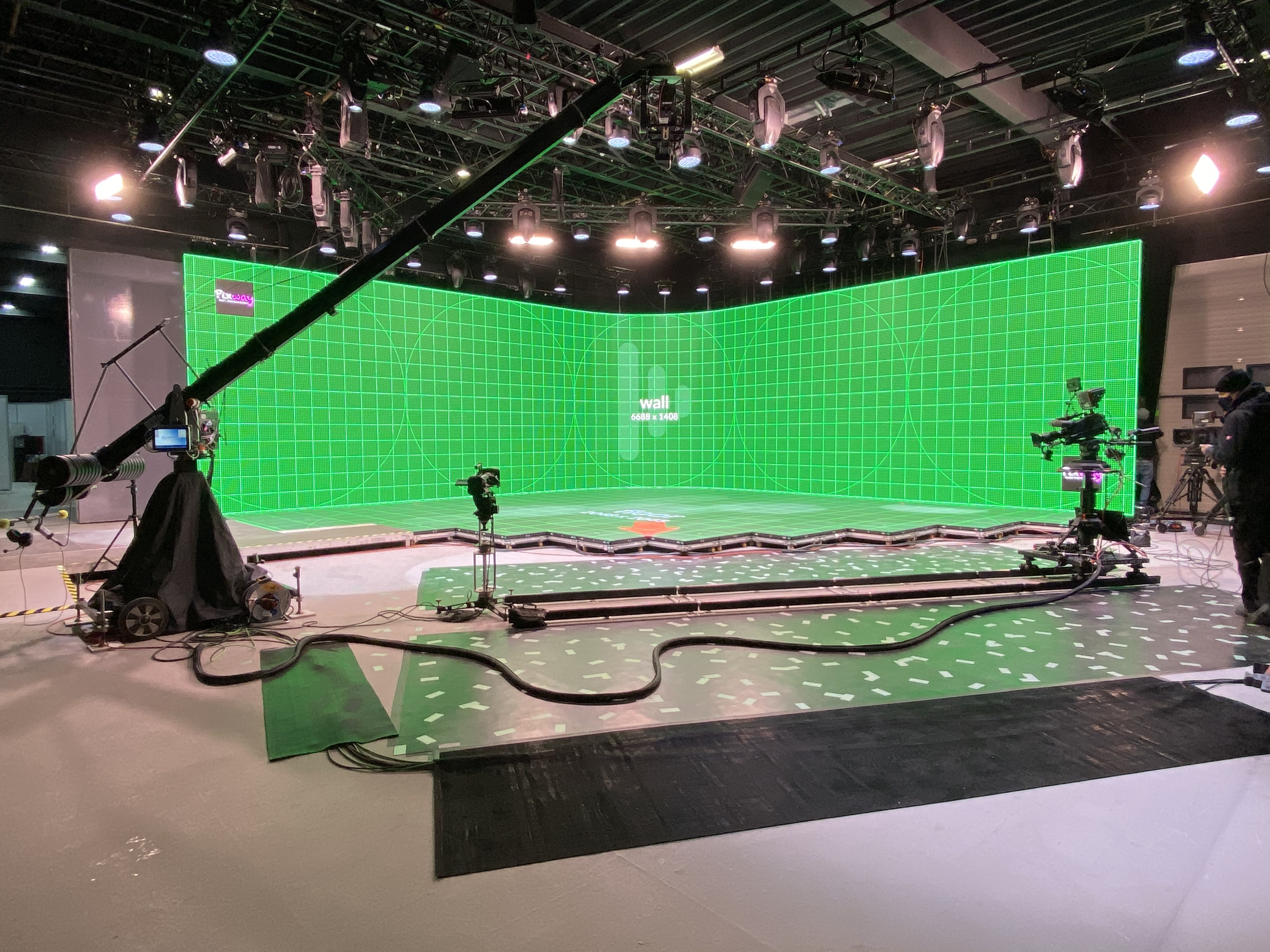 3D real-time Tracking Solutions
Pixotope Camera Tracking is used worldwide across broadcasts, exhibitions, and sports events.
With more than 20 years of experience in tracking for real-time visual effects and Virtual Production, Pixotope Camera Tracking is unique in the market as the only system that covers all types of tracking methods, from mechanical to marker-based and TTL (through the lens) in a single software product.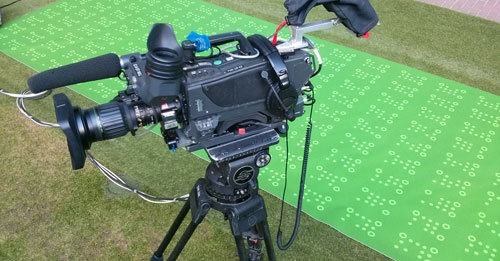 Free camera movement, even for hand-held shots
Pixotope optical camera tracking systems accurately calculate the 3D position and orientation of the camera body itself.
This enables any kind of camera movement within the tracking area, also suitable for hand-held cameras.
The additional integration of pre-calibrated zoom lens data allows random zoom and focus settings regardless of the camera movements.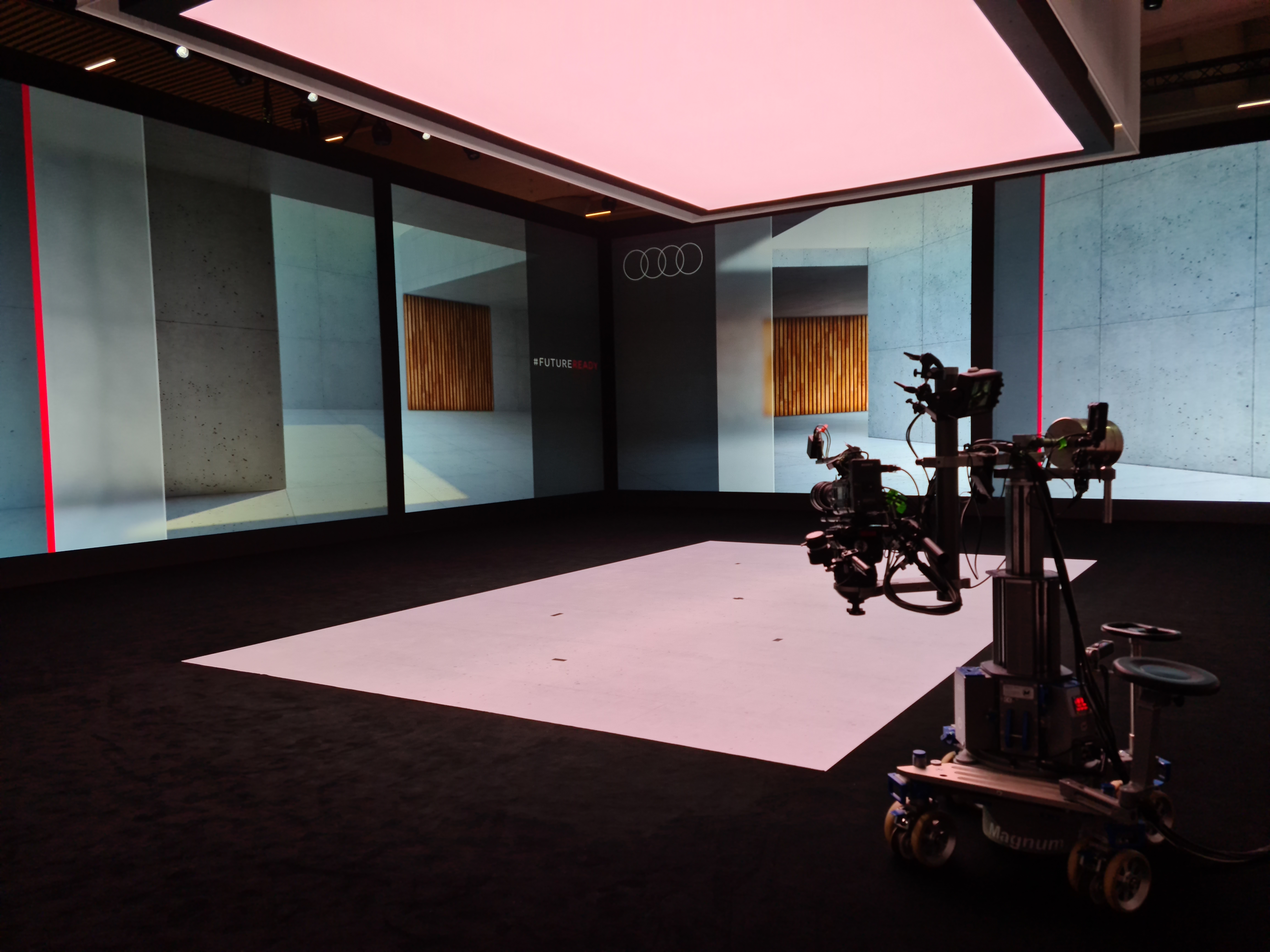 Works on any support system
Pixotope optical camera tracking systems measure the position and orientation of the camera body itself and work independently of the camera support system which is currently being applied.
Now you can simply choose between using a tripod, pedestal, dolly, jib arm, crane, Steadicam, or even a hand-held camera. Should you choose to switch to a new or rented support system to suit your client's needs.
There is no need to purchase an additional specialized support system, simply upgrade your existing one.
Pixotope Camera Tracking Solutions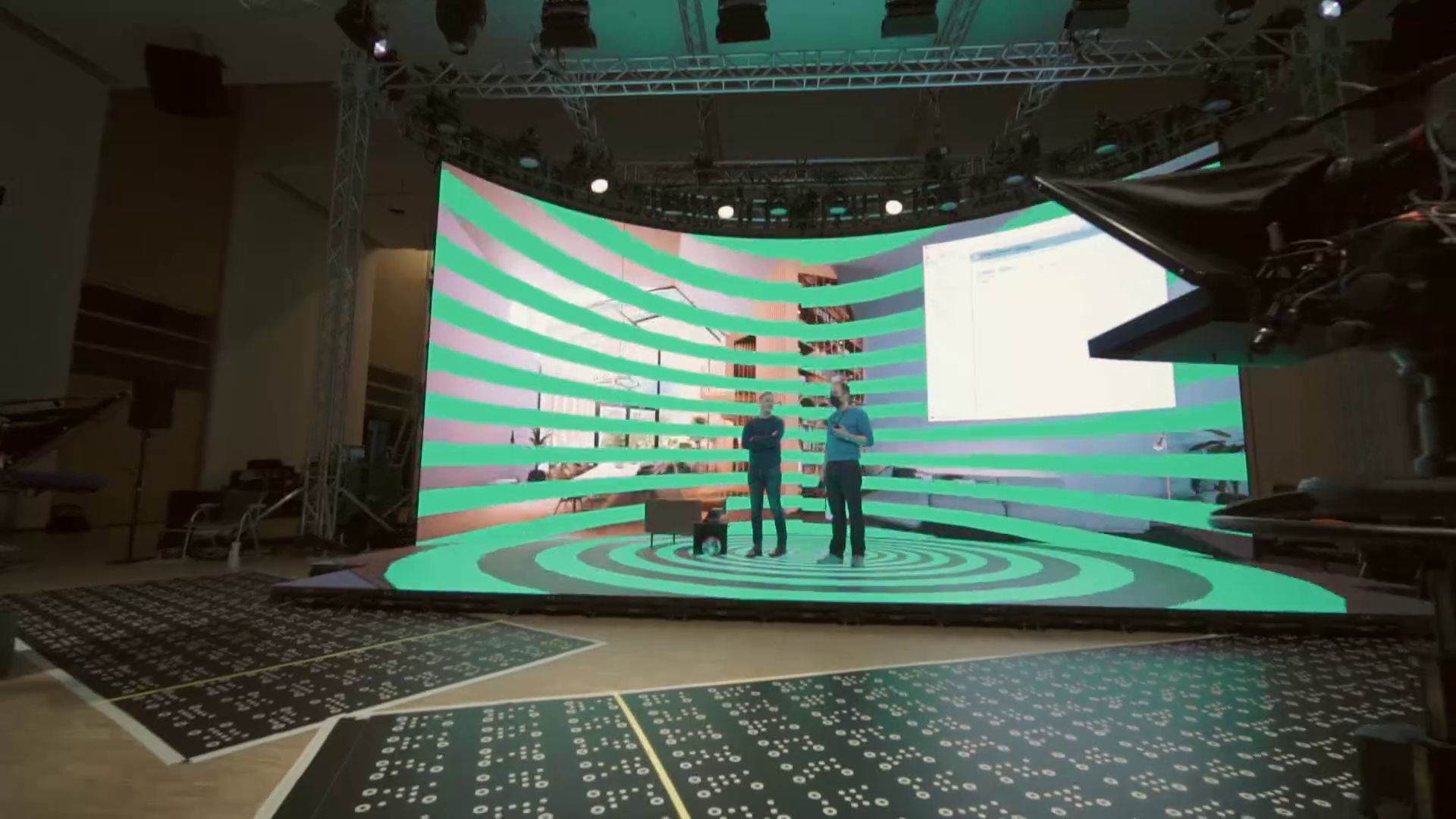 Pixotope Tracking

Studio

The Studio edition of our Pixotope camera tracking system provides a robust yet accessible solution for smaller studios looking to embrace virtual production.

Pixotope Tracking Studio uses small coded markers, combined with an Infrared sensor unit attached to the camera to enable freedom of movement for the camera within the studio, regardless of on-set or lighting conditions.

Pixotope Fly
The "Fly" edition of Pixotope Tracking uses our unique, TTL (through the lens) optical tracking to enable augmented reality experiences to outside sports and other live event productions with live footage from drone cameras.
With Pixotope Fly Edition, you don't need external markers or proprietary hardware; instead, it uses computer vision to allow changes to be made in the space of a commercial break.
When combined with the industry-leading Pixotope augmented reality solution, Pixotope Fly provides an unparalleled viewer experience that is bound to make your productions go viral.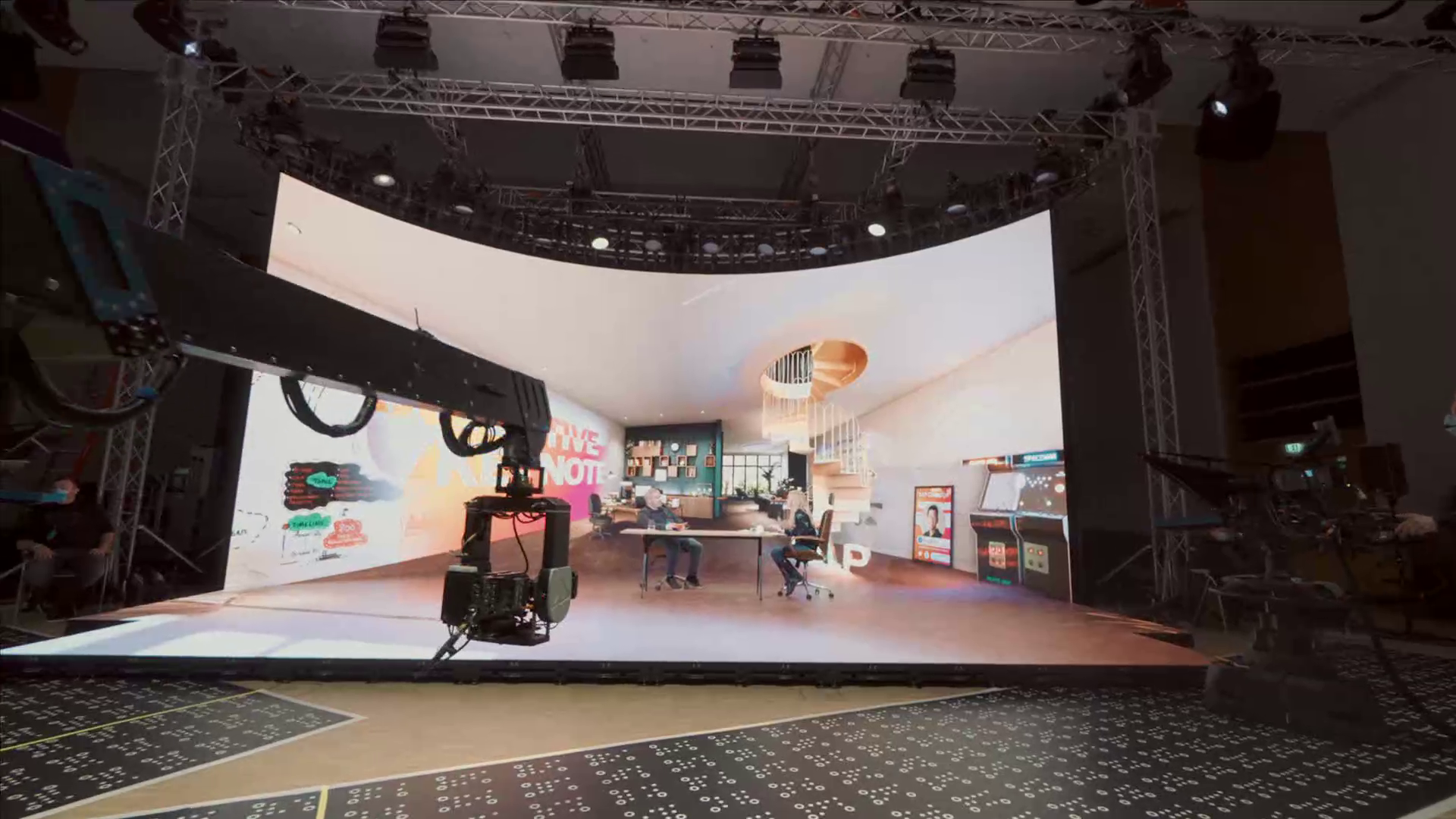 Pixotope Tracking Complete
The Complete Edition of Pixotope Tracking brings together all the technology in the Pixotope tracking product enabling complete flexibility whatever the production.
With or without infrared and with the option to work with or without markers, Pixotope Tracking Complete can work in any scenario to provide robust and reliable tracking to create seamless Virtual Productions.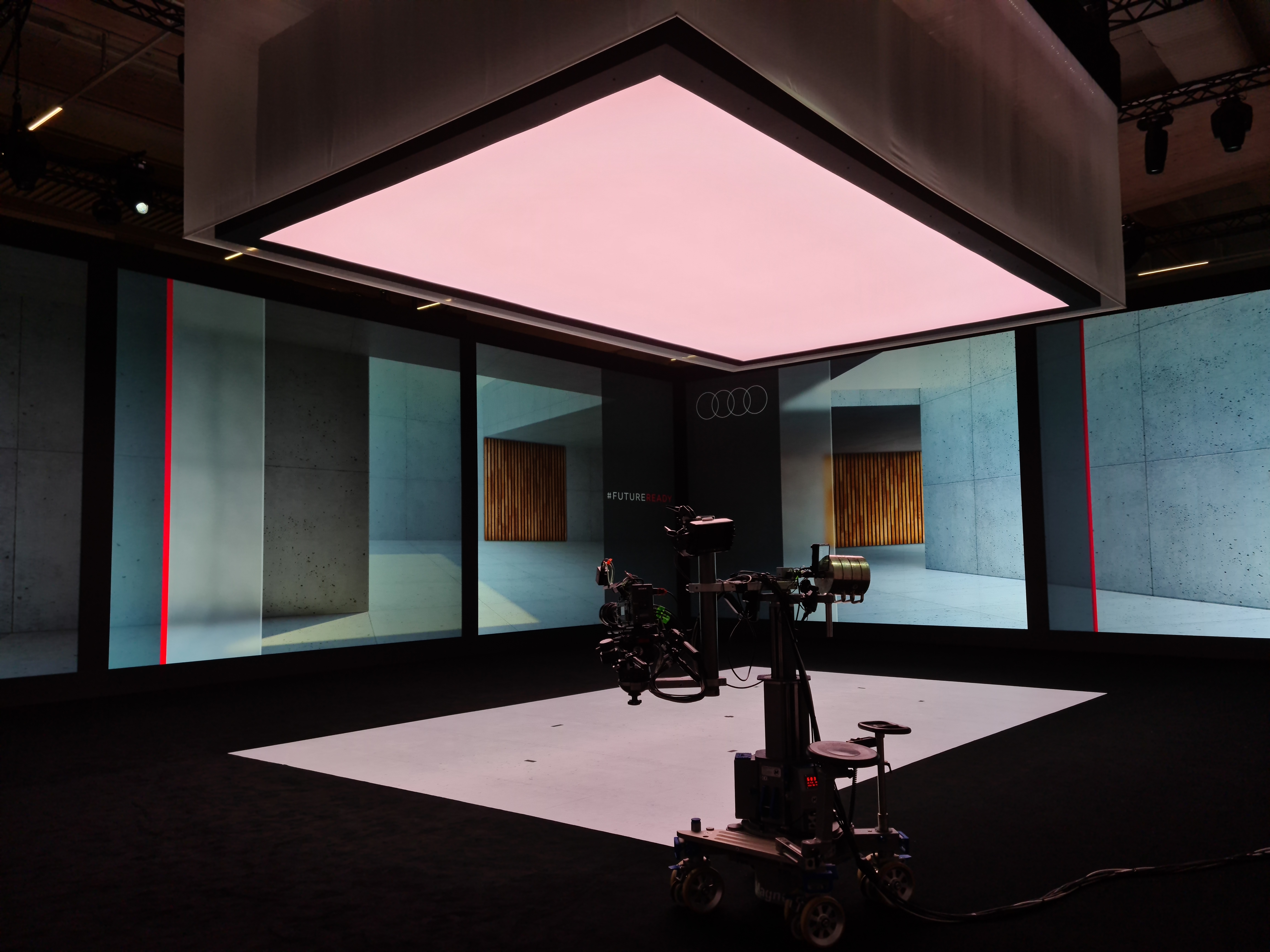 Pixotope Tracking XR with GhosTrack
Designed to work specifically in large LED volumes where there are few natural markers and little or no opportunity to place reflective markers, Pixotope Tracking XR uses our unique GhosTrack technology to "hide" markers on the LED volume itself.
GhosTrack technology makes perfect use of the patented GhostFrame system. To calculate the pose of the camera, it uses hidden information of GhostFrame LED panels. This means that it can be set up automatically and within a very short time, it delivers the highest precision tracking where other systems simply wouldn't work.
Versatile real-time tracking solution that covers all types of tracking methods.
| | | |
| --- | --- | --- |
| Product | Pixotope Tracking Studio | Pixotope Tracking Complete |
| working principle | marker based | markeless |
| reference | markers | real features in natural environment + markers as needed |
| tracking range | limited | unlimited |
| support system | all | all |
| degrees of freedom | 6 DoF (ptr, xyz) plus full optical properties of lens | 6 DoF (ptr, xyz) plus full optical properties of lens |
| in- / outdoor | ✓ / ✓ | ✓ / ✓ |
Pixotope Fly
tracks on the video stream of the filming camera only
no additional hardware sensors required on the filming camera, measures Through The Lens
autonomous tracking of real features in a natural environment
enables remote tracking setups just based on transmitted video stream
no markers required, no previous surveys
tracks indoors and outdoors
with complete freedom of movement
Pixotope Tracking Complete
autonomous tracking of real features in the natural environment
no markers required, and no previous surveys
tracks indoors and outdoors with complete freedom of movement
for any camera rig, including handheld, Steadicam, Crane, jib, dolly
new: IR setup for extreme lighting conditions
Pixotope Tracking XR with GhosTrack
supports GhostFrame hidden tracking reference
no additional markers or sensors at set required
fast and automatic Installation
for any camera rig, including hand-held, Steadicam
highest precision for any XR Production