How to navigate the Pixotope 2.0 virtual production software user interface
In our new release of Pixotope, 2.0, we've focused on improving usability for our customers even further with enhancements to our software user interface.
Control how you create
In Pixotope 2.0, you control how you create. We've introduced roles so that you can clearly define the responsibility of each machine in your production network. You'll now see a 'Show' file, where all SETUP view-related parameters of a project are stored, meaning you can easily create versions or backups of your show setup. And in the START view, you can create, open, and manage your shows, and allow the SETUP and PRODUCTION views to become dedicated to your open show.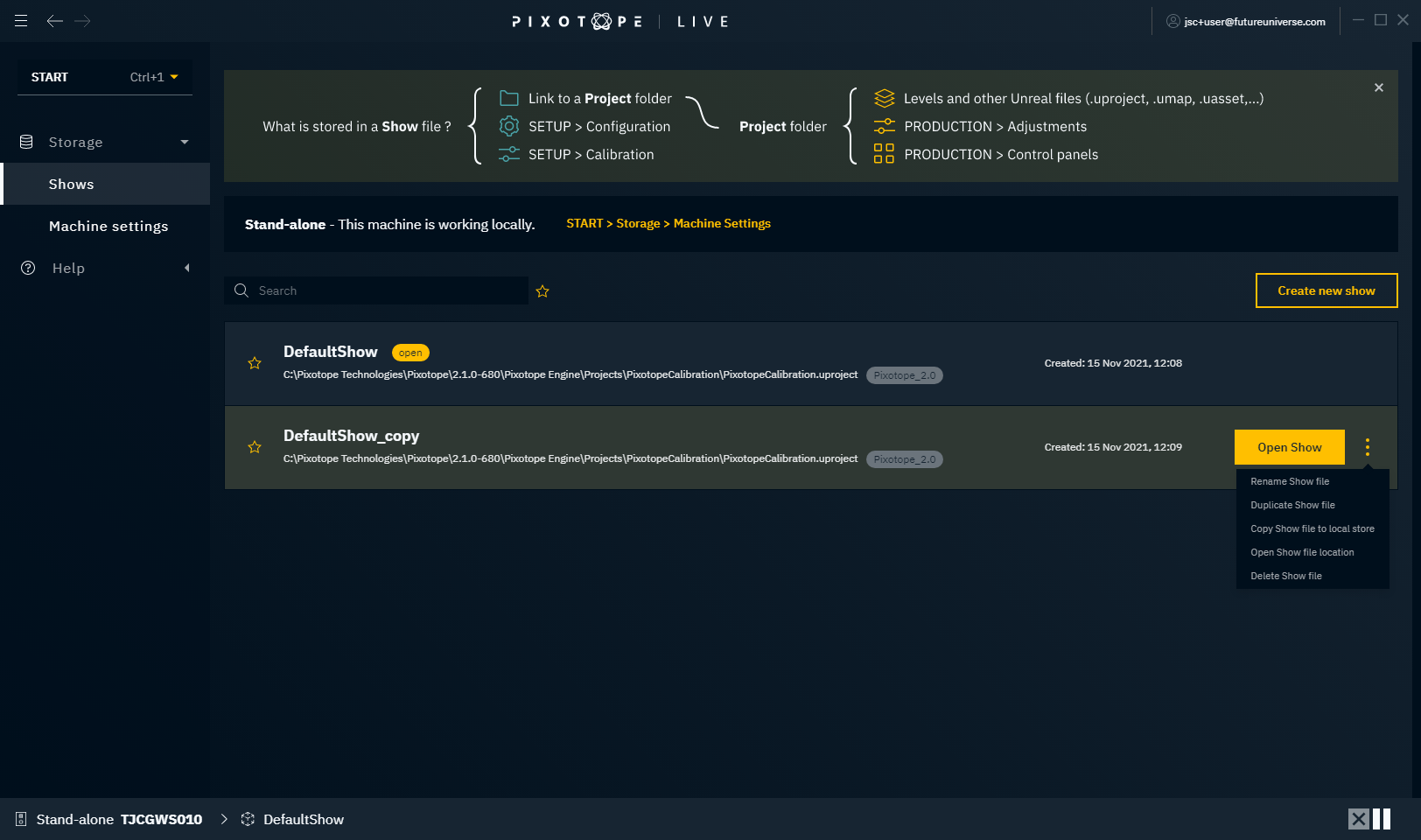 Whichever way you work, Pixotope adapts using permissions for SETUP and PRODUCTION. Whether you want to set up a multi-machine production from a single computer or set up your camera systems in parallel while maintaining central control when adjusting the levels, Pixotope 2.0 accommodates the diverse ways multi-machine productions are set up.
Overview of all levels of production
We've also improved the overviews of project machines so that usability is expanded across all levels of production. The status panel has been upgraded to give you a better overview of all connected machines and their main services. It now lets you see all connected machines, with the Server machine on top; manually restart the tracking and video I/O services, and close and reload running levels. Services are automatically started, but then you can take control.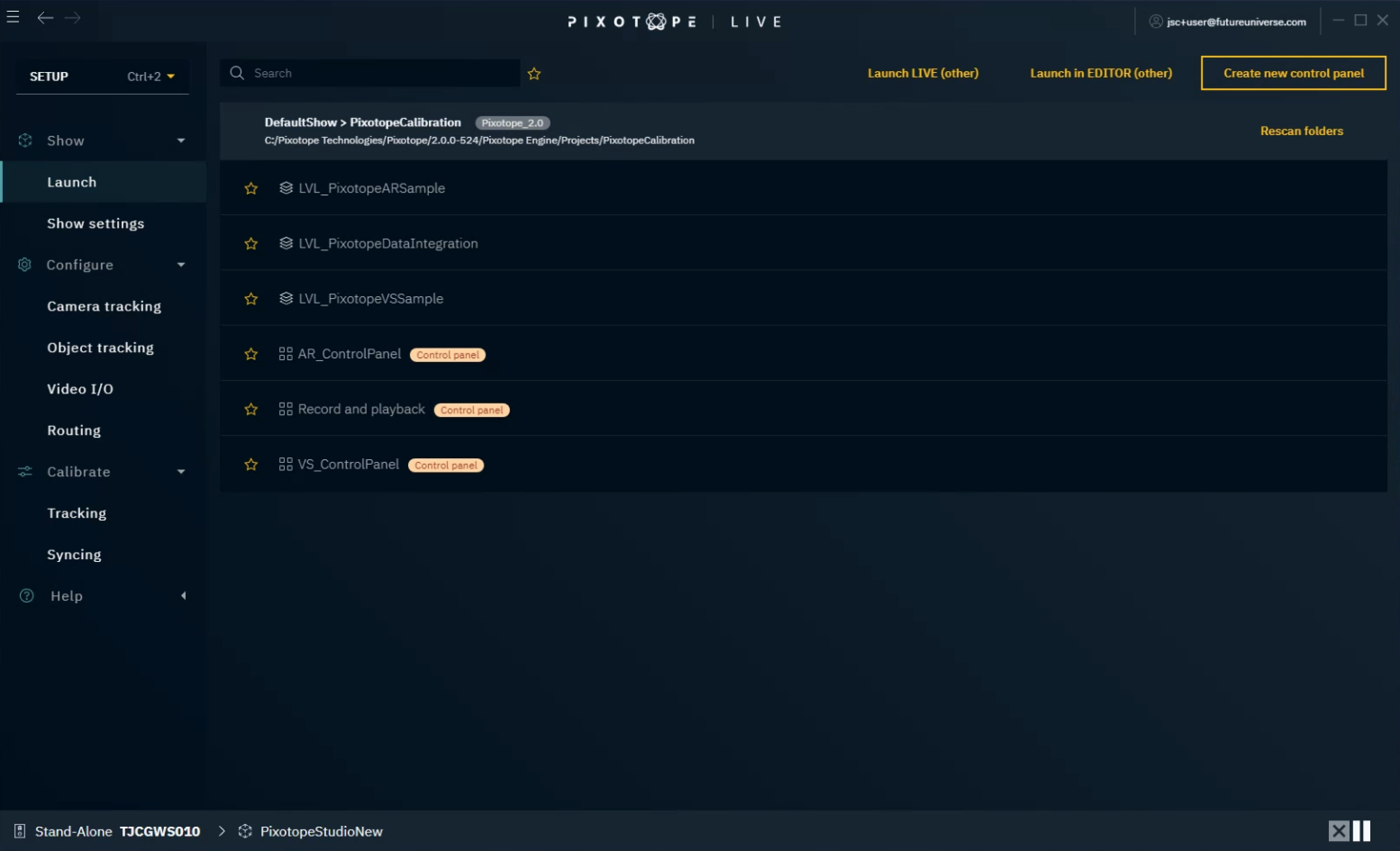 We've also improved smaller UX features to make your experience of Pixotope fluid and user-friendly, with new keyboard shortcuts to navigate between different panel views and going back and forth through your navigation history.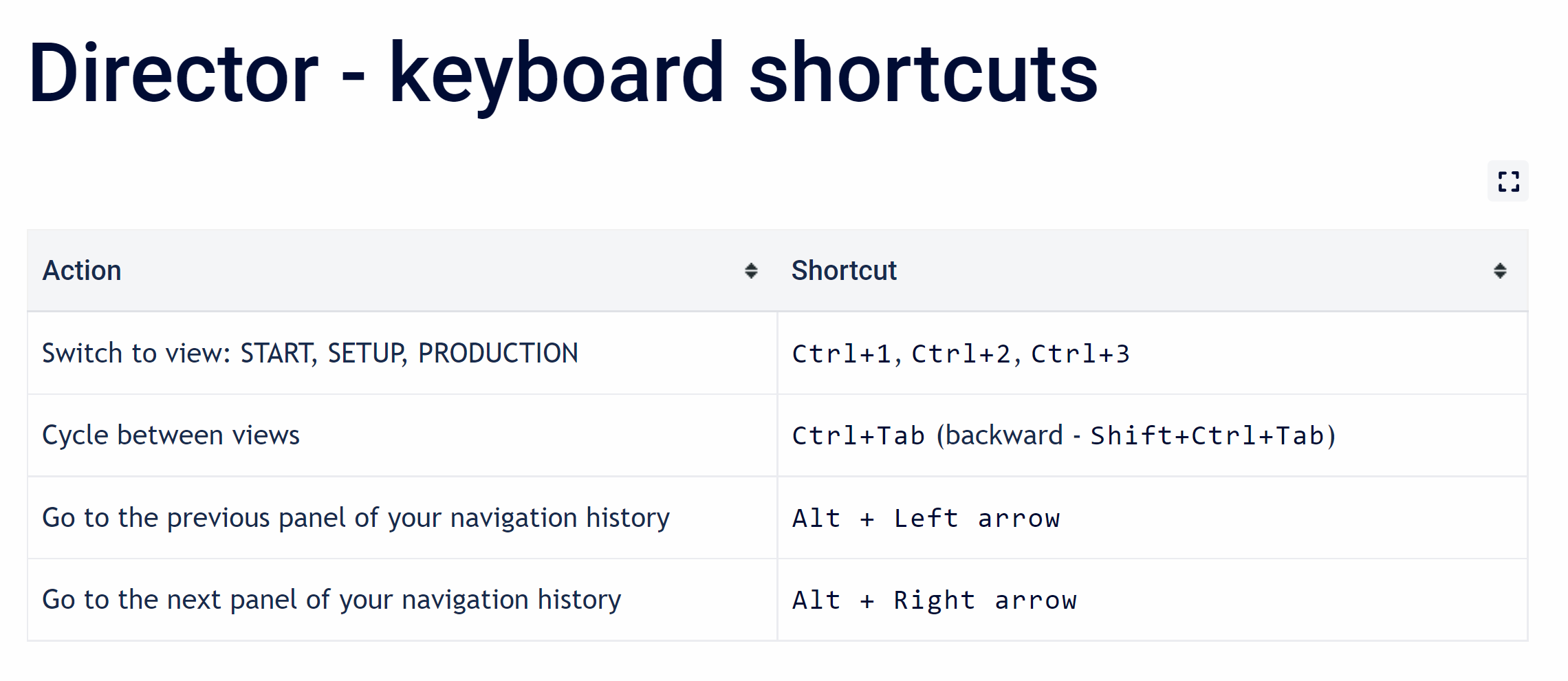 As being able to get your content in and out is critical, we've expanded the input and output options for video and audio. Alongside AJA video cards, we've listened to user requests and added BlackMagic Design DeckLink cards; NDI network streams; and input from file. We also added an option to display video scopes of your inputs and outputs. To ensure that all your content is easily accessible, we also added audio output support.
Unreal Engine integration updates
Finally, Pixotope 2.0 connects you to the full power of Unreal Engine 4.27. Epic Games continues to push the envelope for unrivaled 3D graphics capabilities and rendering quality, and UE 4.27 provides an amazing array of new functionality and enhancements. This update gives you access to multiple asset workflow improvements such as improved Unreal pipeline support; expanded and improved Datasmith import and export functionality; and improvements to LiDAR Point Cloud workflows. Unreal Engine 4.27 has a Web Remote control panel integrated with Pixotope, plus live data integration with improved DMX performance, Live Link facial motion capture workflow, and a georeferencing workflow for connecting real-world locations to virtual.