In the ever-evolving landscape of content creation, virtual production has emerged as a groundbreaking technology, revolutionizing among others the film, broadcast, and advertising industry. At the forefront of this digital revolution is Plan Shoot Deliver, a leading virtual production company based in Prague. Driven by their passion for creativity, expertise, and delivering exceptional results, the company has positioned itself as a trusted partner for clients seeking innovative solutions in virtual production, 3D environments, and Extended Reality (XR). We had the opportunity to interview Warren Yanish, founder and CEO of Plan Shoot Deliver, who shared valuable insights into the company's philosophy, success stories, and partnership with Pixotope.
A Creator's Perspective
When asked how he positions his company when talking to clients, Warren Yanish emphasizes his approach from a creator's point of view. With a background in directing and a deep understanding of the creative process, Warren's personal experiences and commitment to finding the best tools enable him to offer clients reliable and consistent service. This unique perspective sets the tone for Plan Shoot Deliver's commitment to excellence.
Warren reveals that the company's name, Plan Shoot Deliver, is a testament to their transparency and commitment to clients. By clearly stating what they do in their name, the company ensures that producers and production companies know precisely what to expect. As for the inspiration behind establishing the company, Warren's desire to provide clients with more than just task execution, but also expertise and quality, fueled his entrepreneurial journey.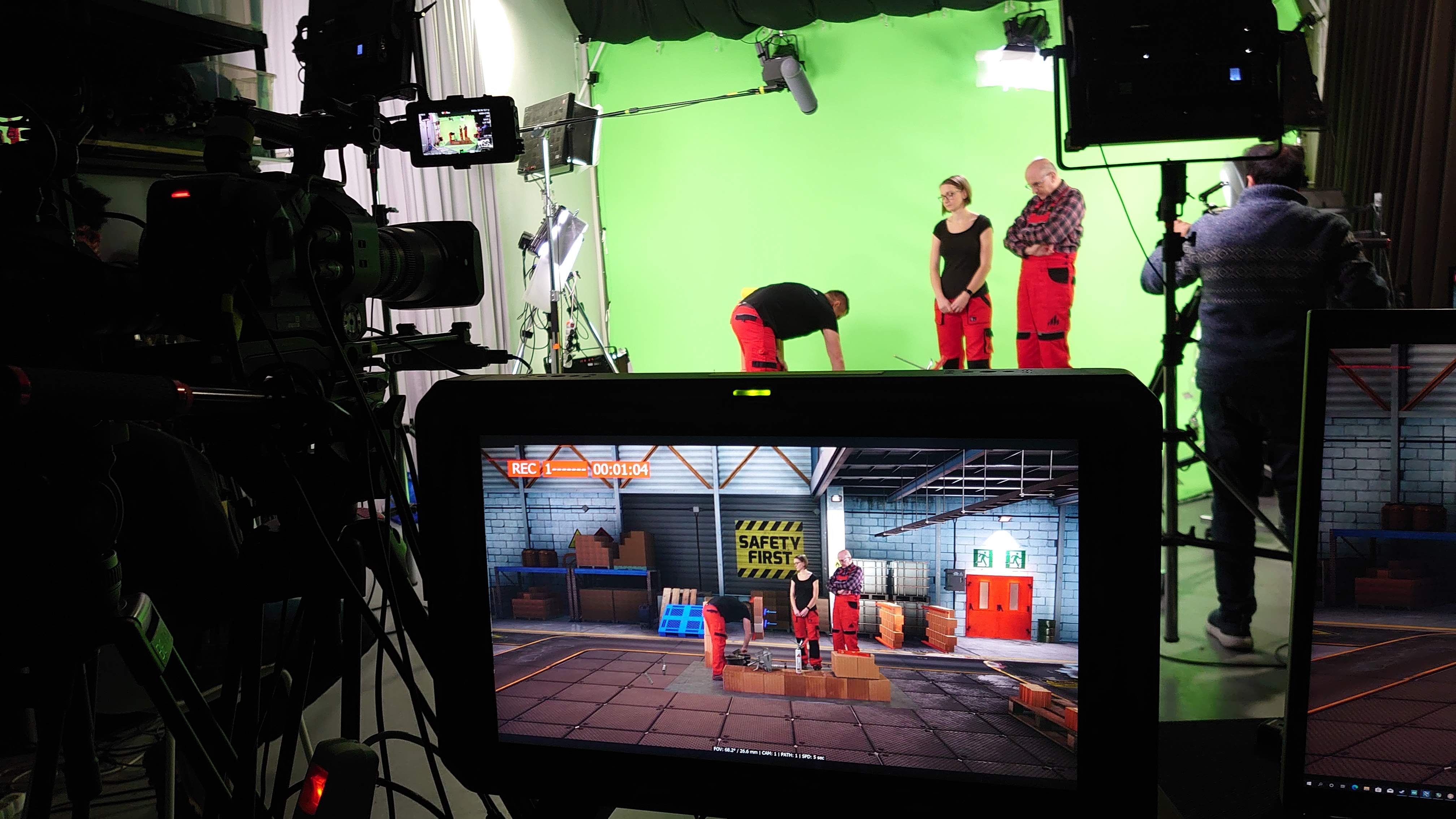 Serving Diverse Industries With Experience and Expertise
Plan Shoot Deliver primarily serves the film and television industry, building strong partnerships with local and EU production companies. However, their expertise has also attracted interest from other sectors. They have collaborated with manufacturers for AR development, provided virtual production education to local schools, and received inquiries from the medical and automotive industries for integrating Extended Reality into their operations and design phases.
One of the key factors that sets Plan Shoot Deliver apart from other virtual production companies is their wealth of experience. Warren's background in directing live breaking news has equipped him with the necessary leadership skills to excel under pressure. His team shares similar expertise, ensuring that projects are seen through to the end, while consistently delivering high-quality results.
Plan Shoot Deliver has an impressive portfolio of successful projects utilizing AR, XR, and virtual studio production techniques. Warren highlights their involvement in providing pre-production guidance and Unreal Engine On-Set operations for the first large-scale LED Volume in the Czech Republic. Additionally, the company produced two short animated films for museum installations using Unreal Engine, one of which won the prestigious Best Museum Display award in the Czech Republic in 2022.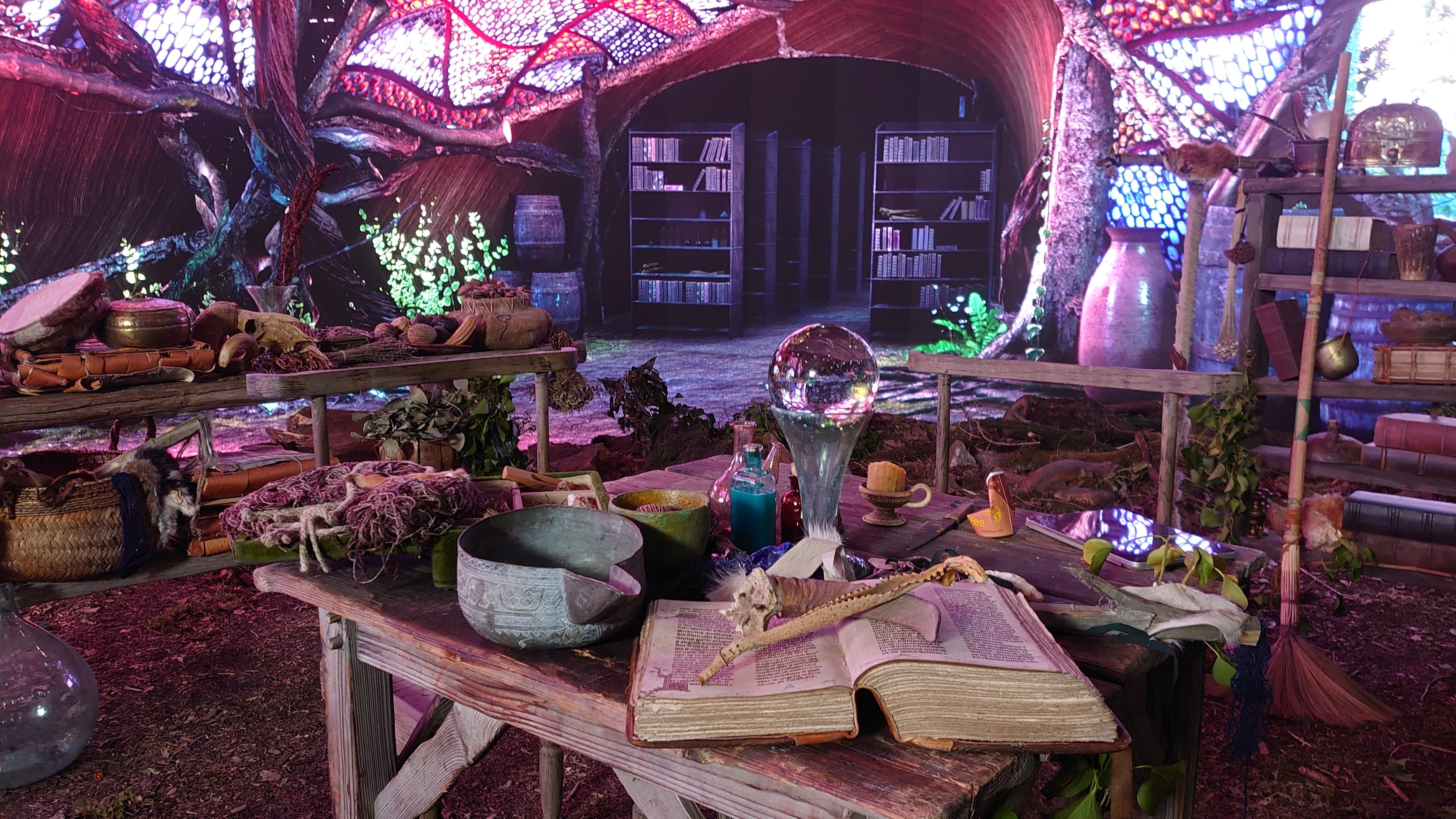 The Role of Pixotope
Pixotope plays a crucial role in bringing Plan Shoot Deliver projects to life. Warren emphasizes that Pixotope is the backbone of their virtual productions, offering easy-to-use tools, fast training, and a suite of additional software that enhances their workflow. The multi-camera switching, automatic color matching, simplified LED Volume setup, and excellent large studio camera tracking solution provided by Pixotope have proven invaluable to their productions.
Warren highlights a challenging project where the Pixotope trigger system played a crucial role in synchronizing with a broadcast switcher. This integration gave the director more control over the AR graphics, demonstrating the versatility and compatibility of Pixotope with various vendors. Without these capabilities, achieving the desired outcome would have been significantly more challenging. By incorporating Pixotope into their virtual production pipeline, they ensure that their clients can rely on their network, keeping projects on schedule and running smoothly.
"Reliability. That is the number one factor I look for in all the equipment we use. Pixotope's redundancy and failsafe triggers are essential to our studio and our services. Failing to have a plan B or C when you are live or being unprepared is not an option for us."
Warren Yanish, CEO and Founder, Plan Shoot Deliver.
In the future, Plan Shoot Deliver aims to build an XR studio in Prague, with Pixotope as the core software supporting their ambitious plans. They also have an ongoing project with Silverdraft Supercomputers to create a mobile virtual production system, expanding their capabilities worldwide by 2024.

Embracing Education with Pixotope
To remain at the cutting edge of emerging trends and technologies, Plan Shoot Deliver actively engages with social media platforms to stay updated on the latest tools and advancements. They also participate in virtual production groups and organizations, sharing their knowledge and gaining valuable insights. Networking plays a crucial role in their third-party relationships, fostering partnerships with trusted products in the industry.
Plan Shoot Deliver has recently joined the Pixotope Education Program as an industry partner. Warren's motivation to join the initiative stems from his desire to share his knowledge and experiences with the next generation. Through the program, they can provide training, support, and hands-on experience to local educational centers, empowering students to learn virtual production from a practical standpoint.
"I joined so I can help give the next generation a little of my knowledge and experience. With the Pixotope Education Program, Plan Shoot Deliver can now offer training and support to local education centers. Together with other industry partners, we can provide the tools, guidance, and most importantly hands-on experience. You can only learn virtual production when you see it through the lens and get your hands dirty in the process."

Warren Yanish, CEO and Founder, Plan Shoot Deliver.
Pushing Boundaries Is Key
Plan Shoot Deliver's commitment to delivering exceptional virtual production solutions, combined with their passion for creativity and expertise, sets them apart in the industry. Their impressive portfolio of successful projects, their partnership with Pixotope, and their dedication to staying at the forefront of emerging trends position them as a leading force in the virtual production landscape. As they continue to push boundaries and expand their capabilities, Plan Shoot Deliver remains committed to providing their clients with the best possible service and results, driven by their deep-rooted love for the art of production.
Discover more
For more information on how you can bring virtual production solutions into your workflow or join the Pixotope Edcuation Program, contact Pixotope.