Virtual production company Myreze turned to Pixotope to help create an immersive experience at Dota 2 International. In this 10-day world championship tournament, contestants battled for victory in the real-time strategy game Dota 2. As part of the live and complex broadcast environment, Pixotope was asked to leverage the power of Unreal Engine, the real-time 3D creation tool.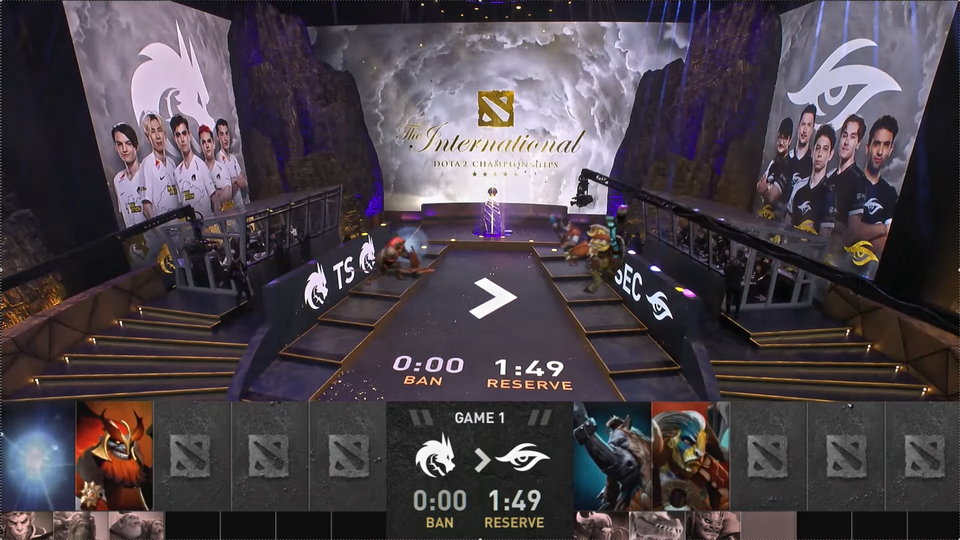 Dota 2 International, the 2021 live championship for the real-time strategy game Dota 2, was one of the largest and most ambitious virtual production events ever held. The 10-day tournament was held in Bucharest's largest stadium, the 50,000-capacity 'Arena Națională', assembling the world's top-ranking teams to battle it out on screen for a world record-breaking prize pool of over $40m.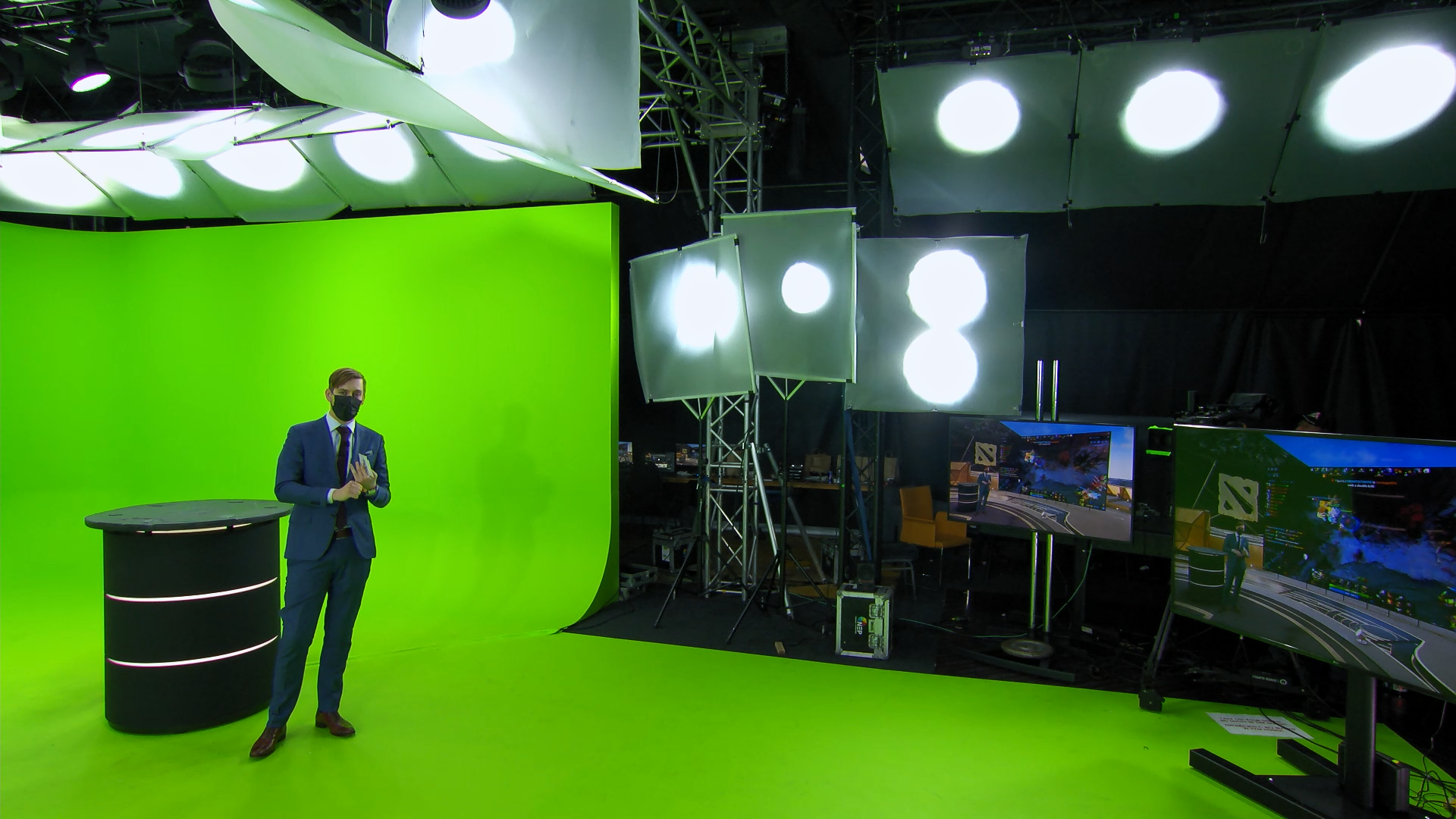 Details at a glance
10-day live production

Data visualization of 18 teams

22 matches

25 hours of live content

More than 2000 hours of content

Over 100 million unique viewers

19 live and back-up Pixotope® engines

15 tracked cameras

4 analyst green screen studios

1 LED screen with a virtual set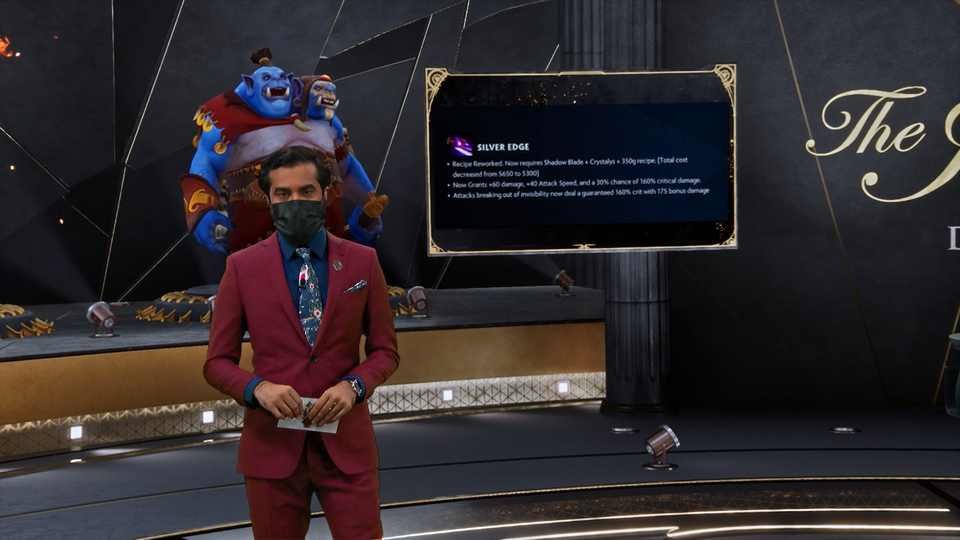 The Pixotope Solution
The production featured a main AR stage and 4 analyst green screen studios (for English and Russian language) in Bucharest, one remote studio in Brazil (Portuguese), and another in Peru (Spanish). An LED screen with a virtual set was also in play for the tournament's largest audience, China.
The set also had the functionality to show off the players' chosen game characters as 3D AR elements, seemingly present in the same environment. This lineup of heroes was also mirrored on the main physical stage in Bucharest in front of the players and was also visible to viewers watching from home.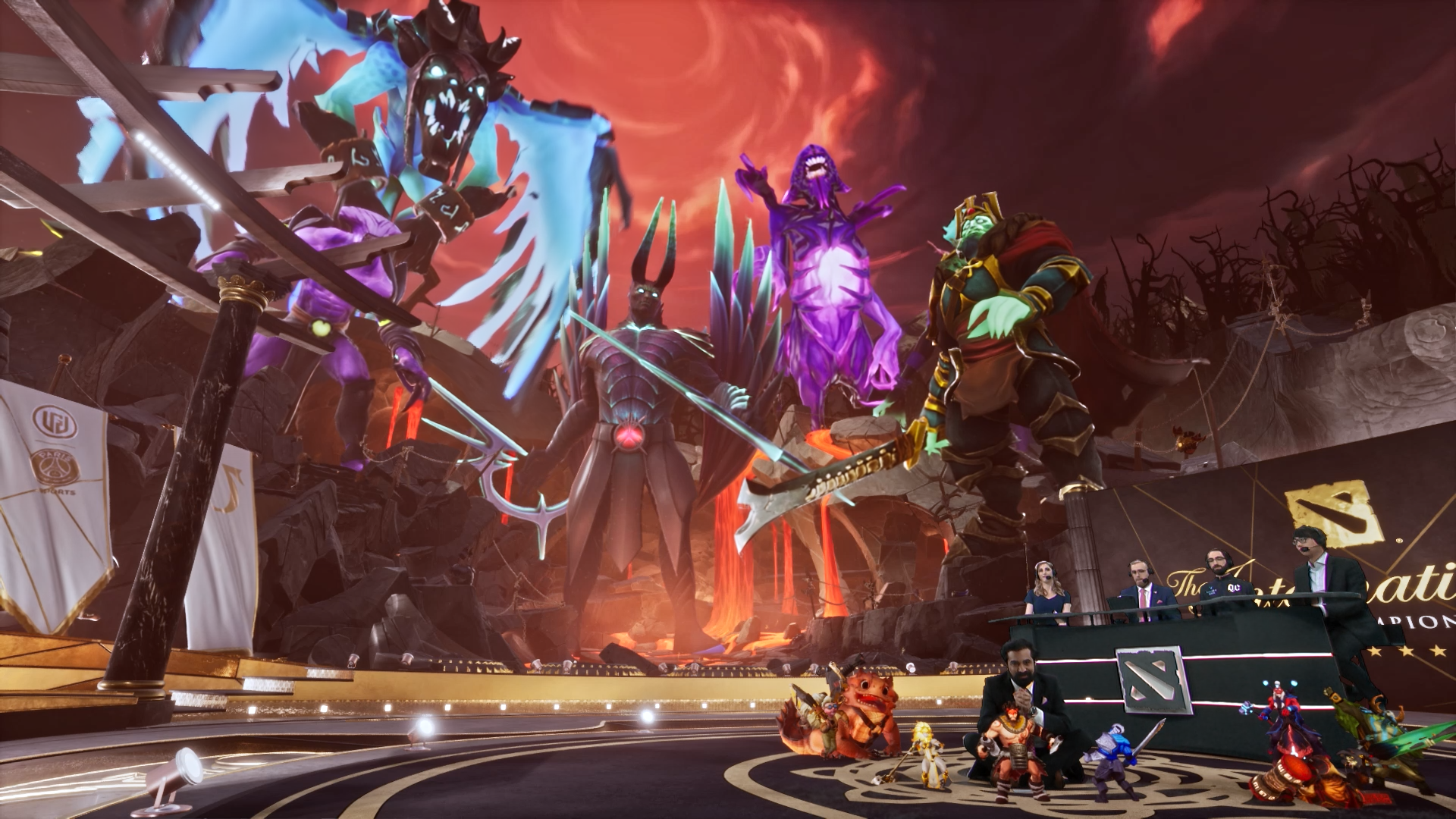 Underpinned by 19 live and backup
Pixotope engines and bolstered by their on-
site and remote support,
presenters were landed into a multi-level virtual environment that provided a seamless viewing experience between game and commentary through virtual monitors, which included Pixotope data visualization tools for supporting the data integration. This production had to reach an expected global viewership in the hundreds of millions, with graphics from Myreze transporting those viewers straight into the action.
In total, 15 tracked cameras were used in the analyst sets and main stage. A proprietary data recording solution allowed the Myreze team to replay video and track data in real-time, greatly aiding the fine-tuning of their creative delivery on the main stage.
"One of the trickier aspects of virtual production is that rehearsing with unfinished graphics is hard and time-sensitive. Missing a rehearsal due to technical issues when on a tight schedule, is often catastrophic. Utilizing Pixotope's robust compositing pipeline together with our data recording racks, we were, for the first time, able to replay a rehearsal over and over again, as if we were live, iterating on the creative delivery without keeping the rest of the production hostage. This was crucial for our ability to deliver polished content on a production of this size."

Frank Vedvik, Creative Director, Myreze
Pixotope is as fast and adaptive as the game-in engine
Because Pixotope doesn't require pre-rendering, Myreze could make immediate last-minute changes to data-driven tournament graphics, motion capture, and camera tracking with ease. This unique flexibility of Pixotope enabled panelists to have featurettes constructed on the fly, with virtual segments taken from idea to on-air, within the hour.
Record-breaking reach
The 2021 Dota 2 International broke all previous viewing records with the grand final watched live or replayed by 100 million unique viewers across all platforms (excluding China, its largest single market), making it the most-watched Dota 2 event ever.
The figure represented a 37 percent increase over its peak in 2019 and according to the Esports Charts, the tournament finished its run with the third-most viewers ever for an esports event.
Pixotope takes esports productions to an innovative new level
"With esports developing into a global entertainment phenomenon, we are thrilled that Pixotope was able to support virtual production of the world's largest esports event. The collaboration between Myreze and DOTA 2 heralds a new era of innovative virtual experiences that truly enhance fan viewership and participation, and we look forward to seeing how they take esports broadcasting to new levels in the future."

Marcus Brodersen, CEO, Pixotope
"We have done a lot of exciting productions in recent years, but there is no doubt that Esport takes TV productions to a whole new innovative level."
Björn Myreze, CEO & Founder, Myreze
Discover our AR solutions
Pixotope supports advanced augmented reality solutions for ambitious productions across various industries. Read more about the Pixotope Augmented Reality Solution.