If you're passionate about innovative technology and its application in education, you're in for a treat. Get ready to explore a program that combines cutting-edge Virtual Production with the joy of learning.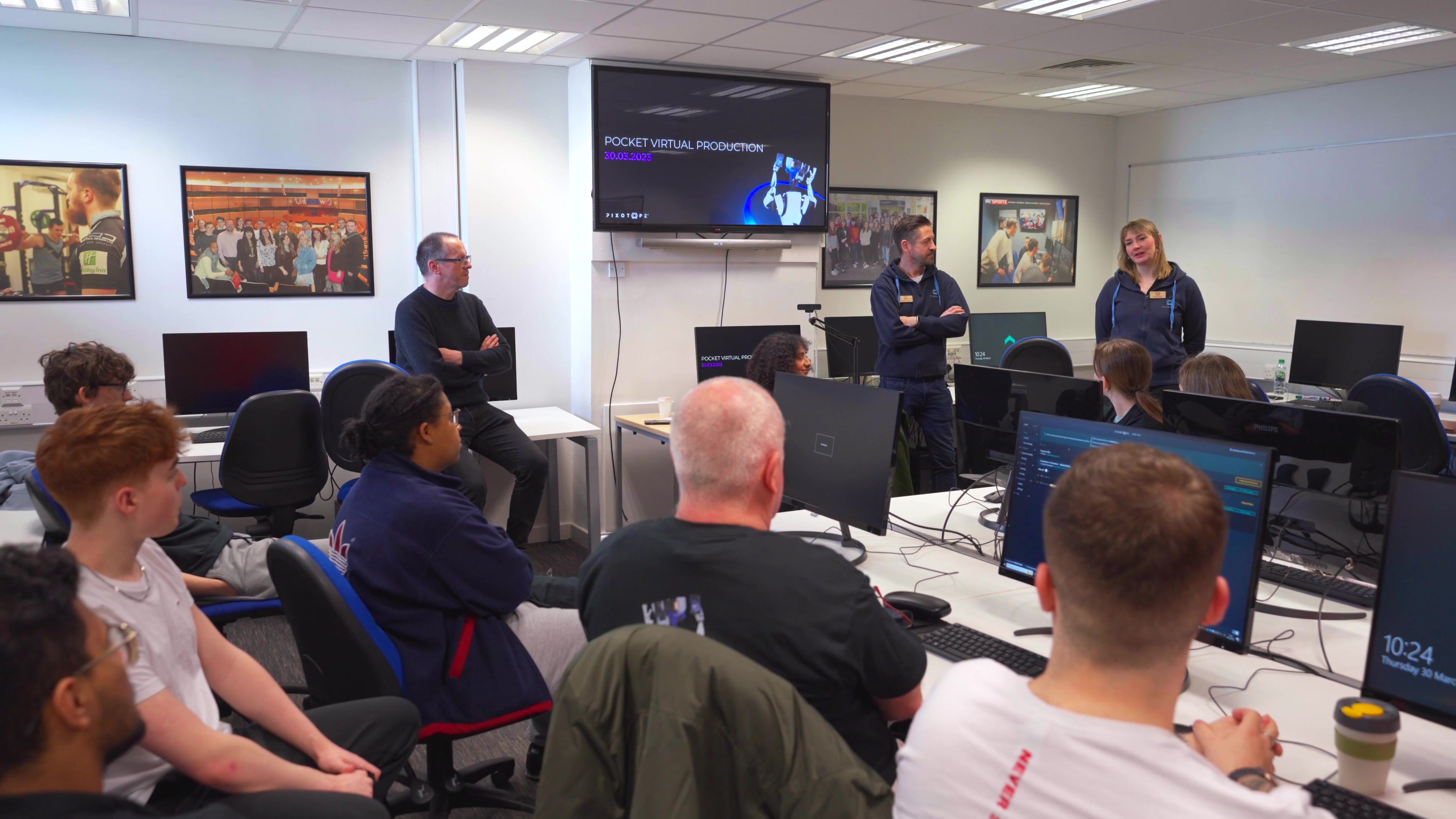 9 Months In and Counting
It's been a little over nine months since the launch of the Pixotope Education Program, and boy, what an exhilarating journey it has been! I am the Education Program Manager and we literally started this program from scratch. For us, it was clear that for Virtual Production to achieve its full potential, we had to invest in the community and support the talent entering the industry. This is why Pixotope has ventured into the education sector, opening up a whole new world of possibilities for both educators and students.
A Program Outline to Set the Stage
To ensure a smooth experience, we first developed a comprehensive program outline. This framework serves as a roadmap for universities across the globe, spanning Asia, Europe, and North- and South America. We wanted to ensure that our program seamlessly integrates with universities worldwide, enabling educators to tailor Pixotope to their unique needs. By collaborating with these institutions, we aim to bring the power of Virtual Production directly into the hands of the next generation of creative minds.
Tailoring Solutions to Meet Diverse Needs
Education is not a one-size-fits-all approach, and we understand that. Each university has unique requirements and objectives. To address this, we have defined different software and hardware bundles, enabling them to tailor our offerings to suit the specific needs of each institution. This flexibility ensures that universities can integrate Pixotope seamlessly into their existing or planned curricula and infrastructure.
Connecting Universities and Colleges with the Industry experts
In our pursuit of providing the best resources to universities, we are building a robust network of industry experts. We understand the importance of connecting education with the real world, and by expanding our pool of industry professionals, we're bridging the gap between academia and industry. Among our trusted Industry Partners are companies like The LEVEL, Plan Shoot Deliver, Silverdraft and Fuse FX. Our Education Partners have the opportunity to tap into this network of experts, allowing students to gain invaluable insights from seasoned professionals in the field. This collaboration brings real-world experiences, industry best practices, and the latest trends directly into the classroom, enriching the learning journey and preparing students for the challenges and opportunities that await them.
Collaborations and Engaging Events
Our passion for fun and education shines through in the exciting events we've organized. We recently hosted a workshop and conference session in collaboration with the University of Gloucestershire, providing participants with hands-on experience in utilizing Pixotope cutting-edge technology AND we actively implemented our plan to connect educators and students with industry experts by inviting other partners to give career-inspired talks to show students: We need you! We are open to your questions! This industry is so diverse, there is something for everyone! Have fun!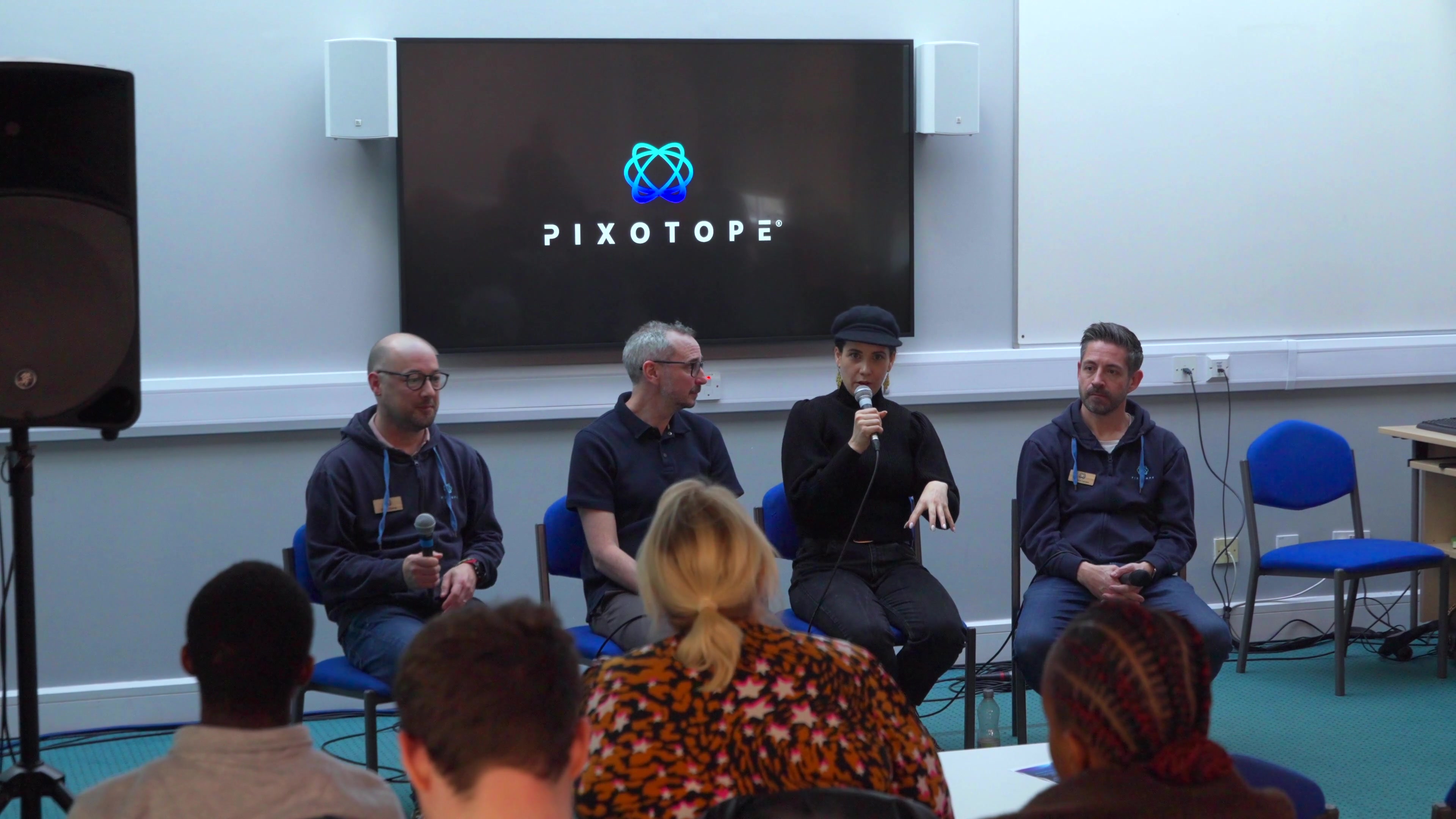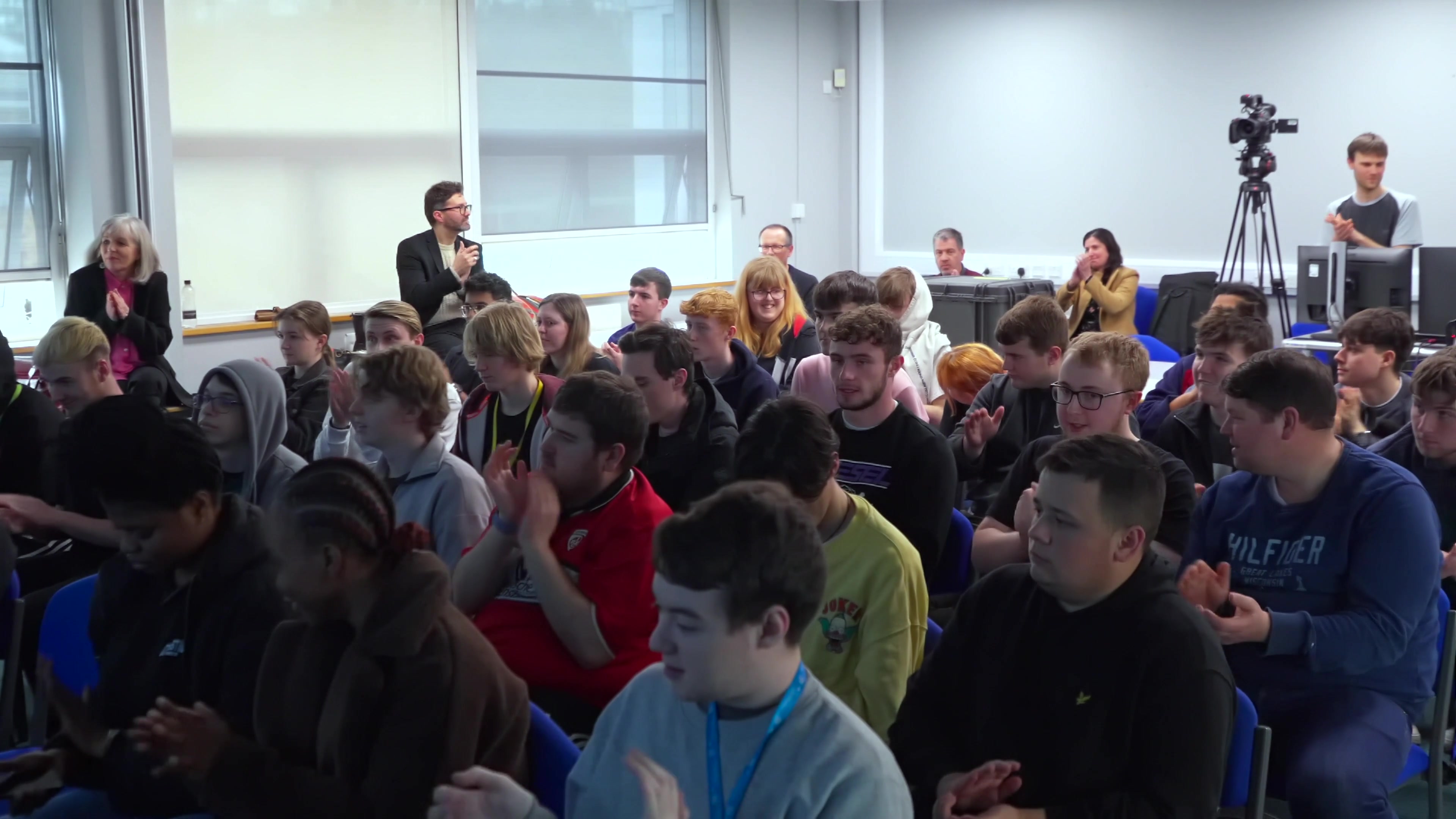 Additionally, we had the opportunity to organize a captivating panel at the Media Production and Technology Show in London. By bringing together experts from the educational sector, industry leaders, and recent graduates, we ensured a comprehensive exploration of what it takes in order to overcome the talent shortage in the industry from various perspectives.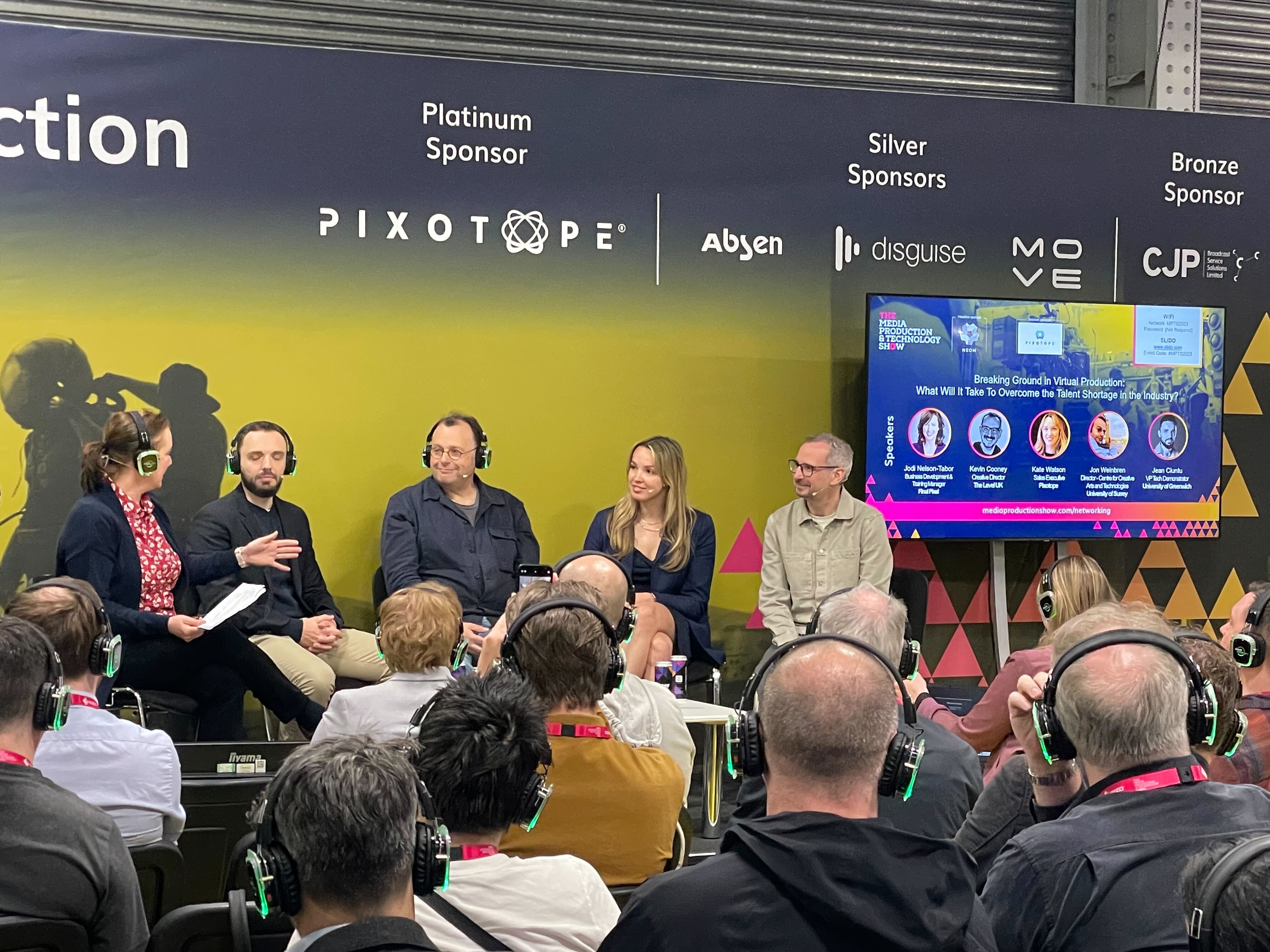 These events have been fantastic platforms for knowledge exchange and collaboration among our team, partners as well as educators, and students alike and have truly been highlights of our program so far, sparking insightful discussions and fostering innovation in education.
Introducing Pixotope Pocket: A Gateway to Virtual Production
We at Pixotope believe that the world needs maximum access to immersive content. In order to make Virtual Production accessible to everyone we have to tackle a number of barriers, one of them being the barrier to entry. In May 2023 we launched Pixotope Pocket, our mobile app exclusively for our educational customers. This app serves as a gateway to the realm of Virtual Production, effectively lowering the barrier to entry for students and educators alike. With Pixotope Pocket, users can explore the vast potential of virtual production anytime, anywhere, without the need for a professional studio or expensive equipment.
As part of the launch of the app, we visited our partner, the University of Gloucestershire, and showed them Pixotope Pocket in a hands-on workshop. Seeing the students' enthusiasm and the excitement with which they brought our mascot Dot into their classroom in real-time with the help of the app, where he juggled balls or just ran back and forth was absolutely rewarding.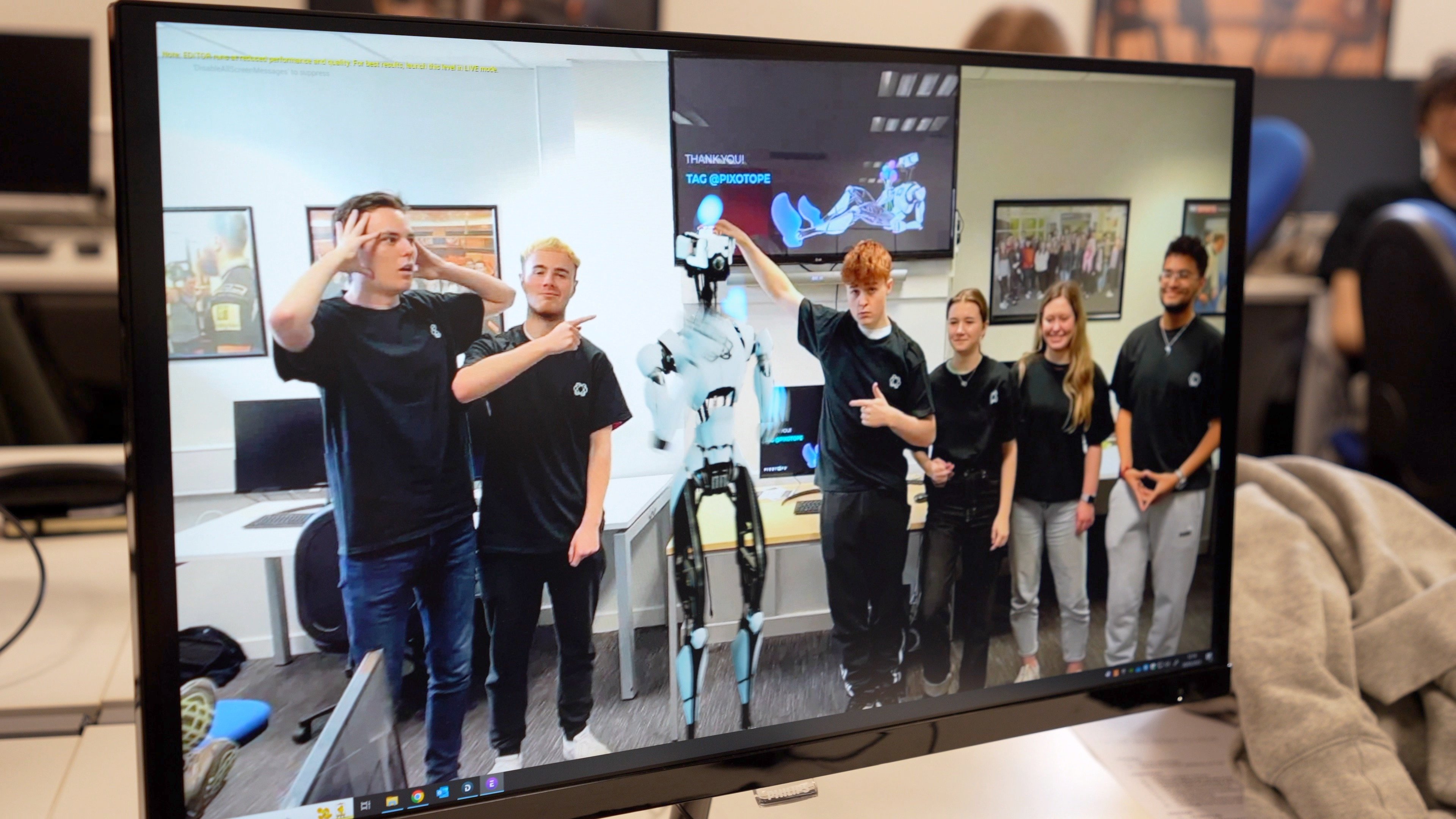 More to Come…
Hold on tight because there's much more to come from Pixotope Education Program! We are constantly developing new initiatives and features to enhance the learning experience. Whether it's refining existing technology or venturing into uncharted territories, we remain dedicated to empowering future creatives with the tools they need to thrive as we aim to inspire and attract talent to our manifold industry. So, buckle up and get ready to embark on a journey where education meets virtual magic – all in the spirit of fun!